Product Innovation
Helping solve product identification challenges
We place customers at the core of everything we do, so when customers talk of more sustainable products, we listen. Understanding our product's impact at a customer site drives us to make more efficient and sustainable products that enhance the performance of our customer's manufacturing lines. We innovate to improve our products' uptime and reliability, enabling our customers to meet their production and sustainability goals.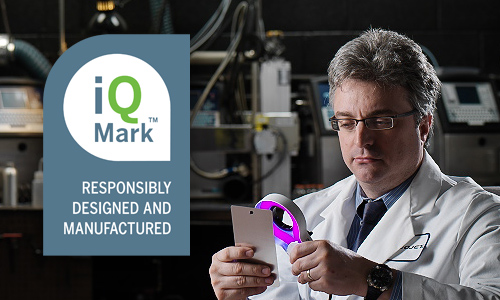 Customer health and safety
Our manufacturing and R&D teams are committed to providing safe, high-quality, reliable products that meet our customers coding and marking needs. Our offering includes products are responsibly designed and manufactured to meet the current and future global safety, environmental, and regulatory requirements with a focus on customer health and safety.
We remain proactive in innovating our products that keep our customer's safety and environment in mind by keeping abreast of global, local and customer specific standards and regulations. We work closely with suppliers to remain complaint with global regulations, such as EU REACH and RoHS.
---
Design for uptime and reliability
We leverage our engineering expertise to deliver products that keep our customers' lines running, contributing to their broader production and sustainability goals.
As packaging shifts towards newer sustainable materials, we continue to innovate our product portfolio and provide our customers support and expertise on the various coding and marking solutions available specific to these packaging materials. For example, to support our customers with the move towards recyclable packaging, Videojet offers dedicated laser solutions that are engineered for specific use with rPET and plant- based plastics. For producers best served by Continuous Inkjet (CIJ) coding technology, Videojet has formulated over 30+ inks designed to help achieve your CSR goals, featuring
MEK-free, low-odor, and food compliant alternatives.
---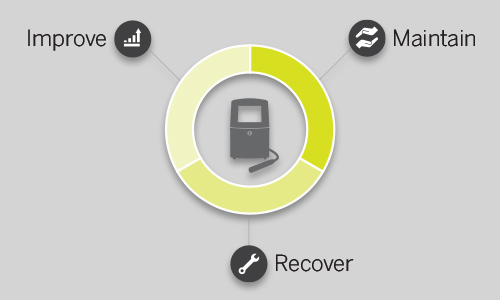 Product life cycle support
We partner with our customers throughout the product's life cycle to enhance the customer experience and support their sustainability initiatives. Our uptime and response time commitment is backed by advanced remote service capabilities and the largest technical support team in the industry, helping to ensure high uptime and thereby limited production waste.
---