Your high quality packaging machinery deserves the best quality coders
Capturing sales on the shelf means making the most of your brand. Brand management teams obsess over packaging artwork. The last thing they want is poor quality codes that detract from the package.
A true printing partner understands the importance of great print quality and achieving your operational goals. Offering over four decades of experience in your industry, Videojet has the ideal combination of technology, expertise and service options to be your coding partner of choice.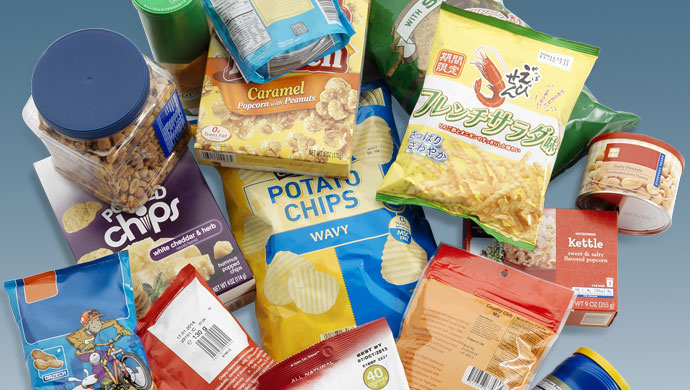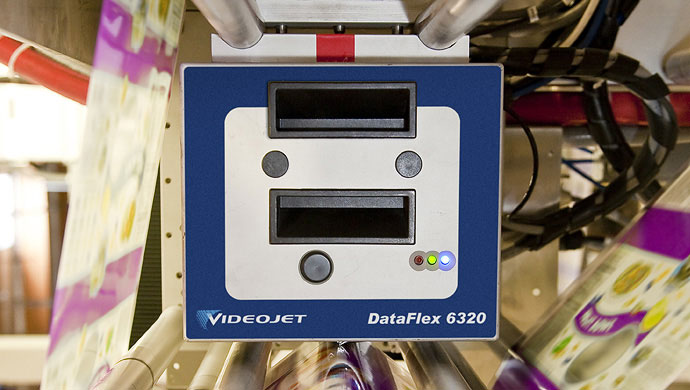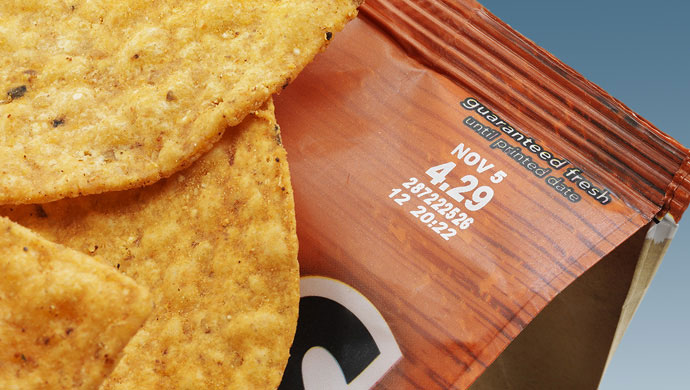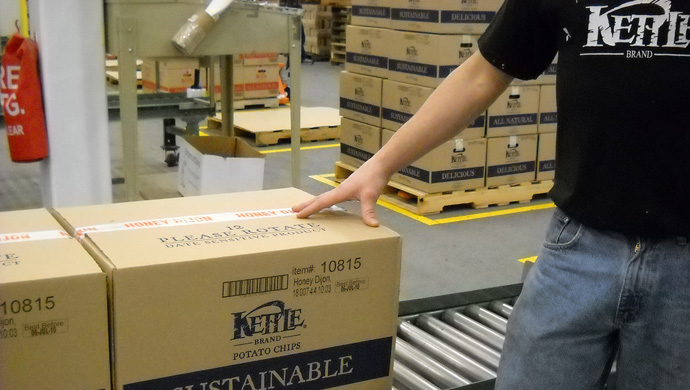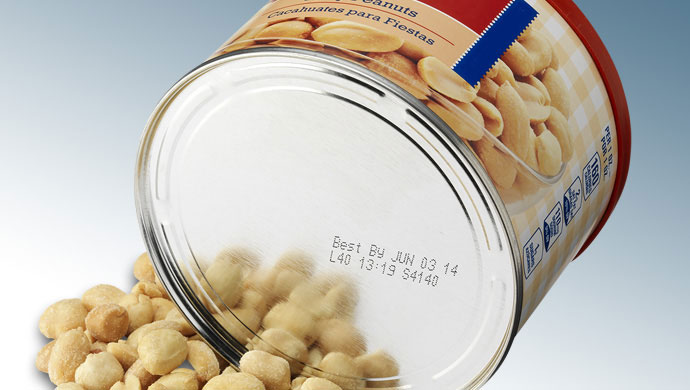 Applications

Line Integrations

Documents
Overview

Bag and Pouch

Jar, Tin and Can

Carton

Case


Fluid based, non-contact printing of up to five lines of text, linear and 2D bar codes, or graphics, printed on a variety of packaging types including stationary packaging via traversing systems.

Thermal Transfer Overprinting (TTO)
A digitally controlled printhead precisely melts ink from a ribbon directly onto flexible films to provide high resolution, real-time prints.




Ink-based, non-contact printing using heat and surface tension to move ink onto a package surface. Generally used to print 2D DataMatrix and other bar codes.

A beam of infrared light focused and steered with a series of carefully controlled small mirrors to create marks where the heat of the beam interacts with the packaging surface.

Ink-based, non-contact printing of multiple data types (alphanumeric, logos and bar codes) in large sizes primarily used for secondary packaging such as cases.
Solutions for a wide variety of bag types
From pillow to four-sided to block-bottom, bag variety and the machines used to fill them continue to evolve. New bag features and packaging lines can dictate your coding technology selection, but code quality and content requirements also play a role.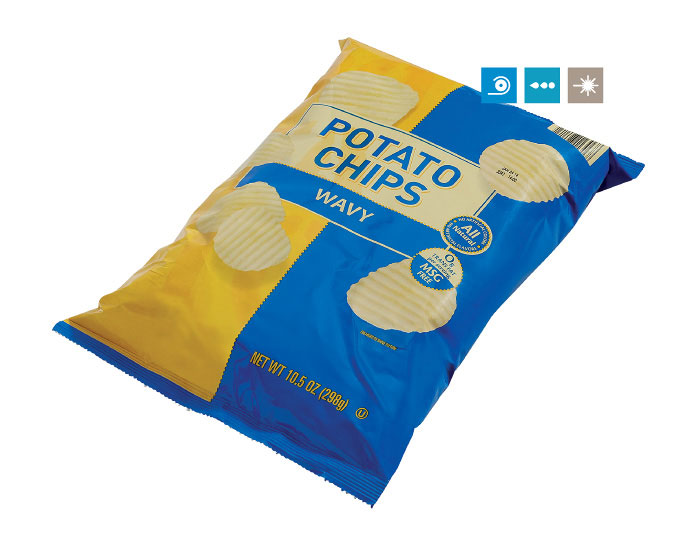 Thermal Transfer Overprinting (TTO)
produces high resolution codes (300 dots per inch/12 dots per mm) on flexible film with no solvents
patented clutchless ribbon drive minimizes maintenance-related downtime and maximizes ribbon efficiency
Continuous Ink Jet (CIJ)
particularly useful for more complicated applications such as preformed pouches and bags with very thick resealable zippers
CleanFlow™ printhead reduces frequency of printhead cleanings, helping to maximize uptime
Laser Marking Systems
ideal for pre-printed polypropylene films or a reverse printed Datalase® patch between two layers of a multi-laminate film
large marking fields help optimize power settings and avoid film burn through
Versatility to code on almost anything
Substrate, environmental considerations or requirements for specialty inks can make selection of a coding solution more challenging. With the right expertise, an optimal solution can be specified for your snack production line.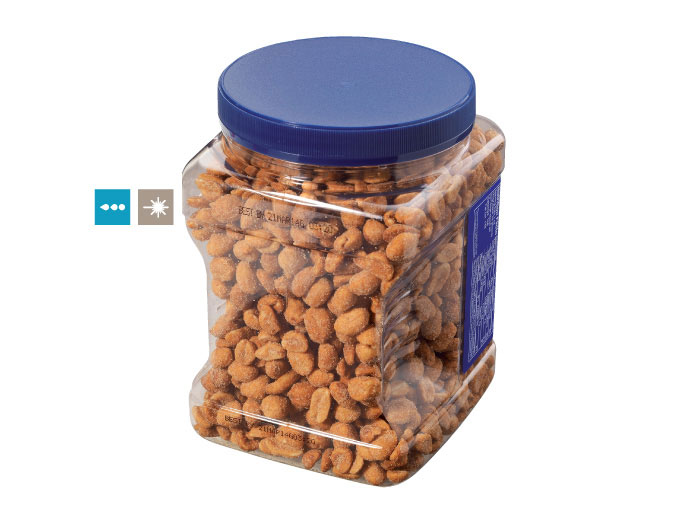 Continuous Ink Jet (CIJ)
easy integration onto your line for printing on the shoulder, top or bottom of a wide variety of substrates
broadest portfolio in the industry at over 175 ink offerings including odorless and non-MEK inks
Laser Marking Systems
no inks or fluids required, thereby eliminating the potential of ink affecting product integrity
Videojet fume extraction systems help keep the production environment and marking lens clean
Coding solutions to meet your unique needs
Selection of a carton coding technology is based on the unique needs of your business. Things to consider include requirements for limited consumables, permanent or 2D codes or even solvent-free technologies.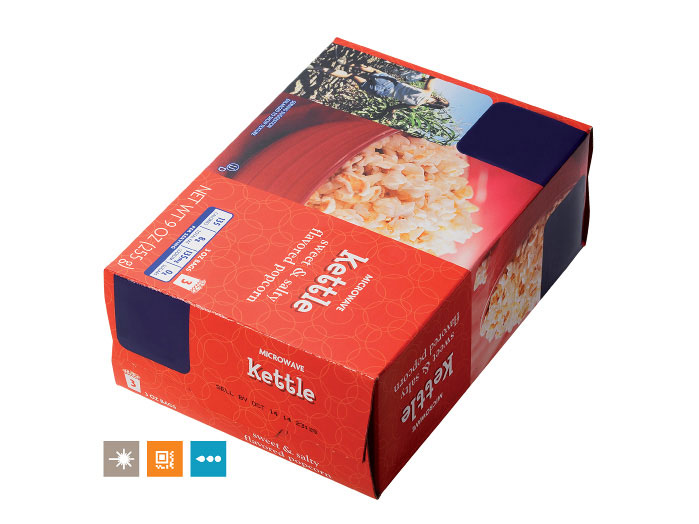 Laser Marking Systems
ideal for crisp, clear and permanent coding; utilizes virtually no consumables
comprehensive portfolio of laser accessories including lenses and beam turning units to simplify line integration and maximize laser performance
Thermal Ink Jet (TIJ)
high resolution, ink-based printing with no wear parts, minimizing maintenance and related downtime
compact design for easy integration into your line and flexible communication choices for ease-of-use
Continuous Ink Jet (CIJ)
specialty inks that can create contrast and are ideal for use on virtually all carton materials, including aqueous overcoats and other varnishes
Smart Cartridge™ fluid delivery system means virtually no mess, no waste, and no mistake fluids replenishment
Empower your supply chain
Legible case coding is the cornerstone of effective inventory management throughout the supply chain. Videojet can help in a variety of ways, providing high resolution printing for direct-to-box and automatic label applications.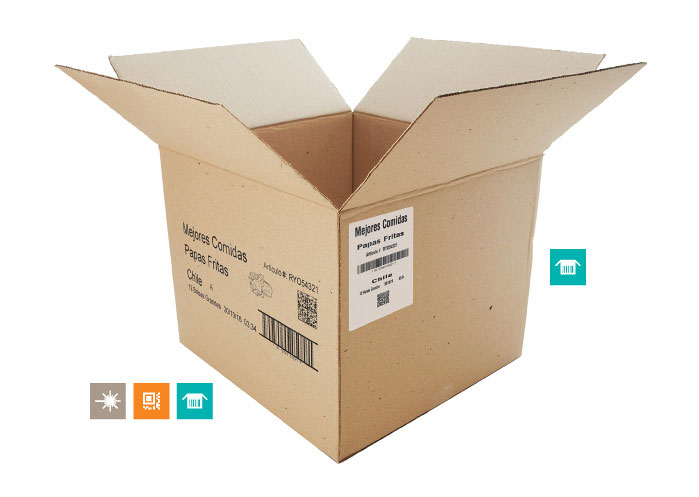 Large Character Marking (LCM)
eliminates the cost, storage and management of labels and need for customer-specific pre-printed cases
solution with patented micropurge process purges ink in programmable intervals to help keep the printhead free of debris for best print quality
Label Printer Applicator (LPA)
automatic application of high quality printed labels offers greater speed, accuracy and error prevention than hand labeling
designed for ease of use and low maintenance
Thermal Ink Jet (TIJ)
creates complex, detailed codes ideal for retail ready packaging
Videojet's ideal for non-porous substrates, MEK-based inks help ensure good code recovery even after line interruptions
Laser Marking Systems
a DataLase® coated case marked with a laser will produce a dark black and extremely high resolution print
especially useful for water-resistant coated boxes, as it enables clear, dark printing without damage to the protective coating
Vertical Form Fill Seal (VFFS)

Vertical Filling Line

Cartoner

Case Packer and Sealer
Brochures

Application Notes

Case Studies

White Papers