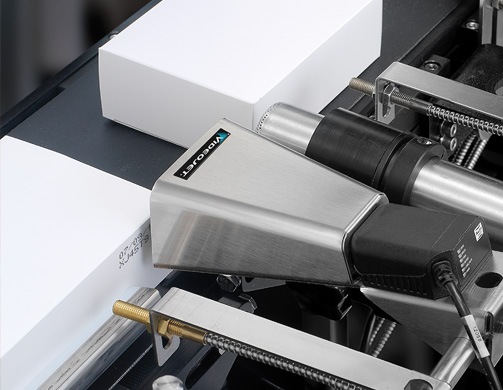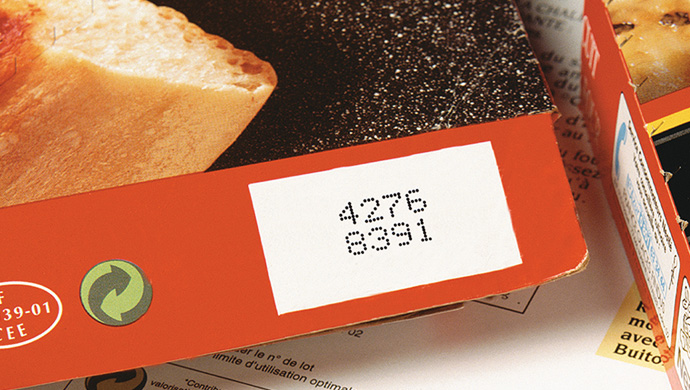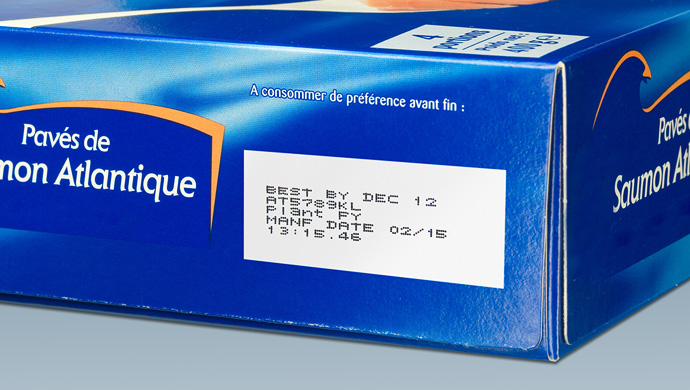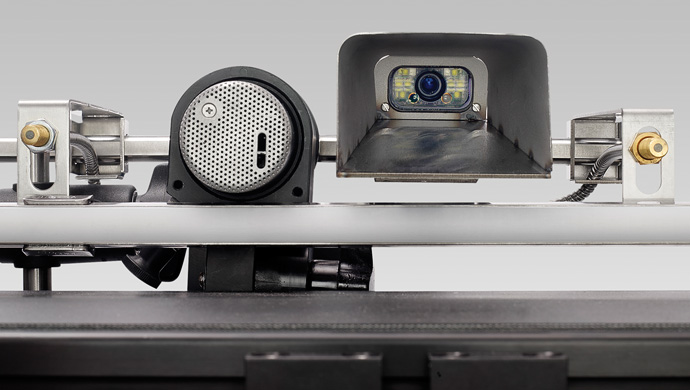 Code Detection System
The Videojet Code Detection System provides an enhanced level of Code Assurance by checking for the presence of a printed code on products and packaging. The system provides an additional level of Code Assurance by adding automated inspection to traditional manual sampling.
Contact us for New Equipment Sales
Specifications
Specification
Value
Compatibility
Can be used with Videojet 1520, 1620, 1550 and 1650 ink jet printers
Fault threshold settings
User-defined or simple Low / Medium / High defaults
User-defined reject and line stop counts
Code print detection area
Maximum 0.5" high x 2.5" long
Detection capabilities
Absence of code, code shifted outside region of interest, clipped code
System components
Bracket, camera, beacon, stand, touchscreen user interface
Camera
Integrated lighting
No manual focus required
Speed
Maximum of 300 parts per minute or 300 feet per minute (91.4 mpm)
Substrate requirements
Flat, white/light color, non-reflecting of integrated LED lighting
Ink
Black
Benefits
Uptime Advantage
Simple system set-up helps reduce changover time, providing maximum production line uptime
Integrated lighting takes the guesswork out of system configuration, helping to eliminate fake negatives from changes in ambient lighting
Built-in productivity
Configurable outputs including warnings, product eject triggers and line stops help identify and resolve issues immediately
Quickly identify the root cause of printing errors by reviewing the improper code images stored on the system controller
Code Assurance
Automatic code detection reduces the need for manual inspection, freeing operators to focus on more critical tasks
Configurable settings include reject threshold percentages and cumulative errors to meet customer-specific quality and operational requirements
Simple usability
Easy to install with mounting bracket that helps ensure the camera is properly positioned relative to the print surface
Single vendor for printer and verification components consolidates system performance to a single point of contact
Documents
Contact Us
Let Us Find the Right Solution for Your Business
A Coding Expert will contact you within 1 business day
Need help? We're here for you.
New Equipment Sales & Quotes


: MEA.Sales@videojet.com
---
Quick Links:
Global Offices
Sales and Distributor Search