Washdown Thermal Transfer Printers for Printing and Labeling on Flexible Packaging
IP rated TTO products are specifically engineered to operate in harsh environments where washdown is an essential part of the daily operational process. Videojet IP rated printers provide customers with the ultimate in on-line coding performance, reliability and efficiency and provide a very fast and efficient process that helps to ensure the printers are protected for optimal productivity.
Sorry, but
Videojet® IP DataFlex® Plus Thermal Transfer Overprinter
is no longer available – To find the best replacement for your discontinued Videojet printer,
contact your sales engineer
. If you need any support don't hesitate to contact us.
Videojet IP DataFlex Plus TTO Printer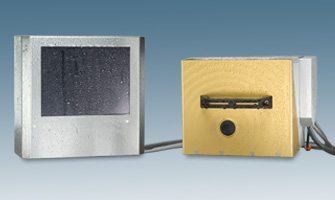 53 mm max print width
Top speed 400 packs/min
IP 65 rated for simplified cleaning in washdown environments
Contact Us
Thermal Transfer Resources
Additional Resources