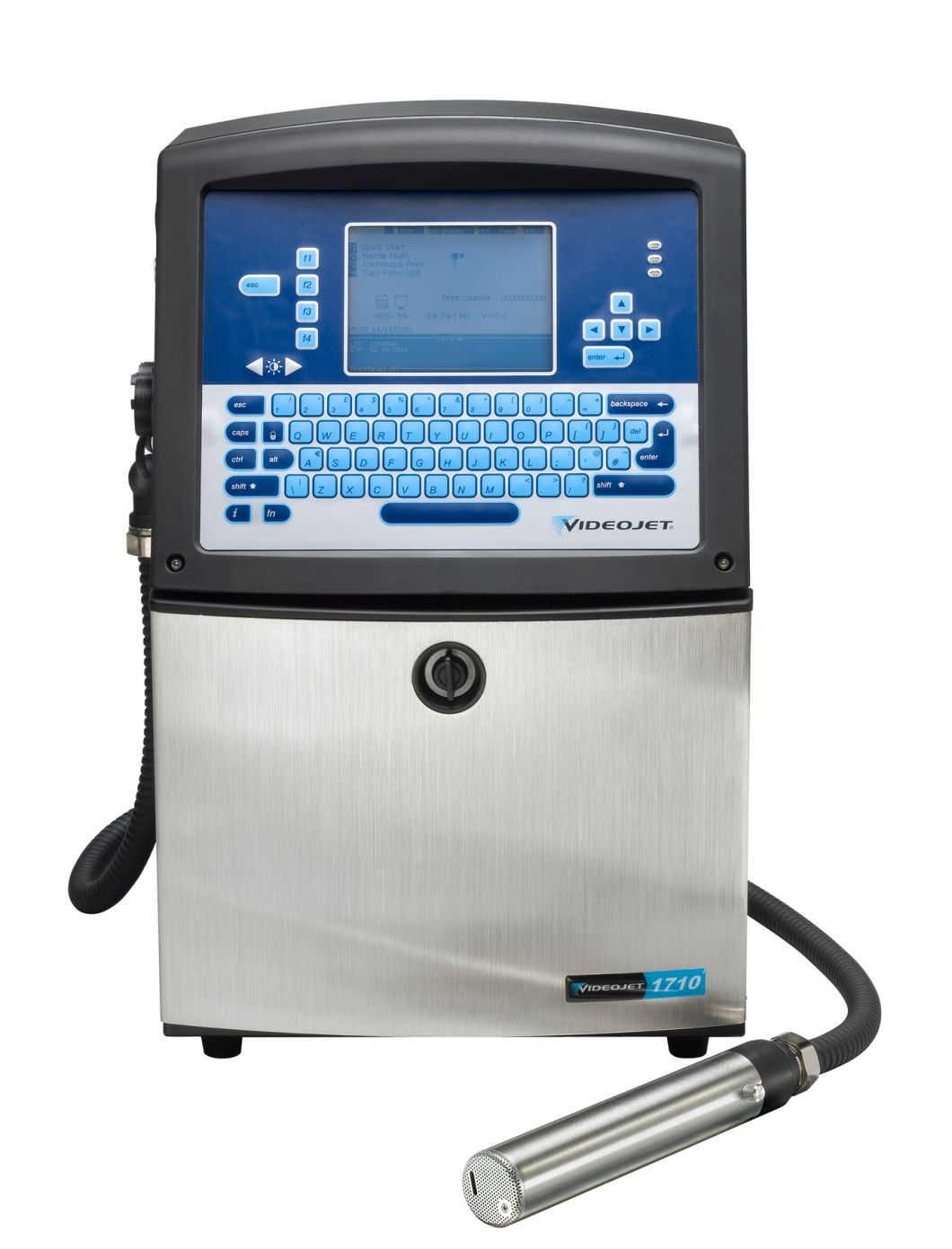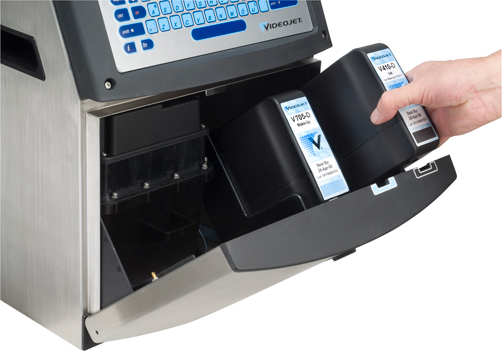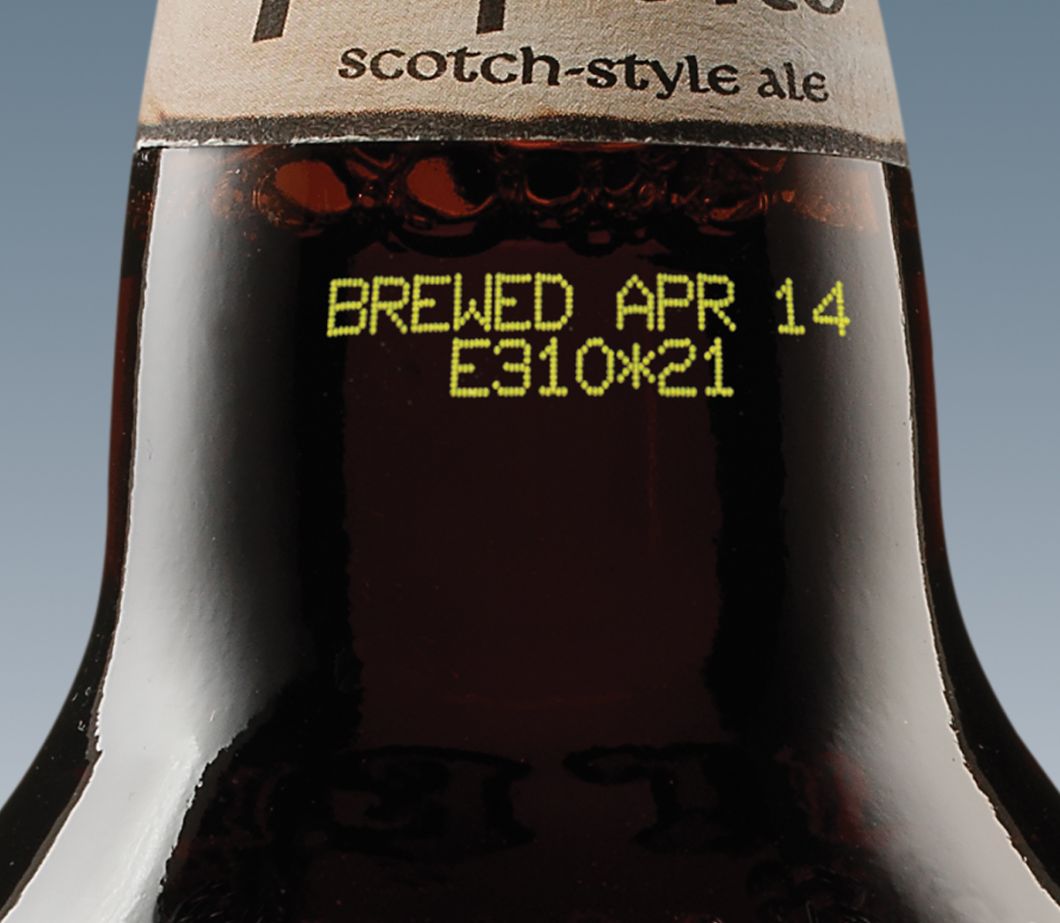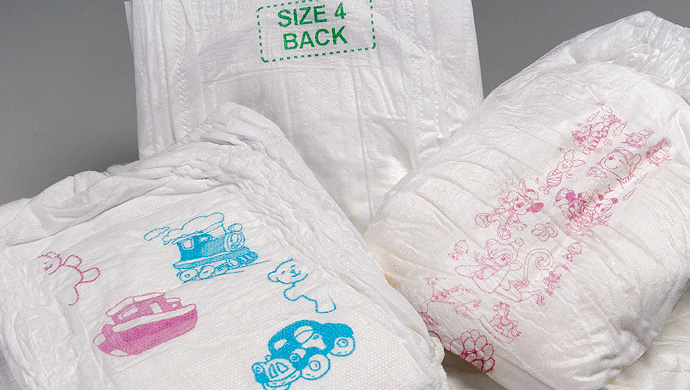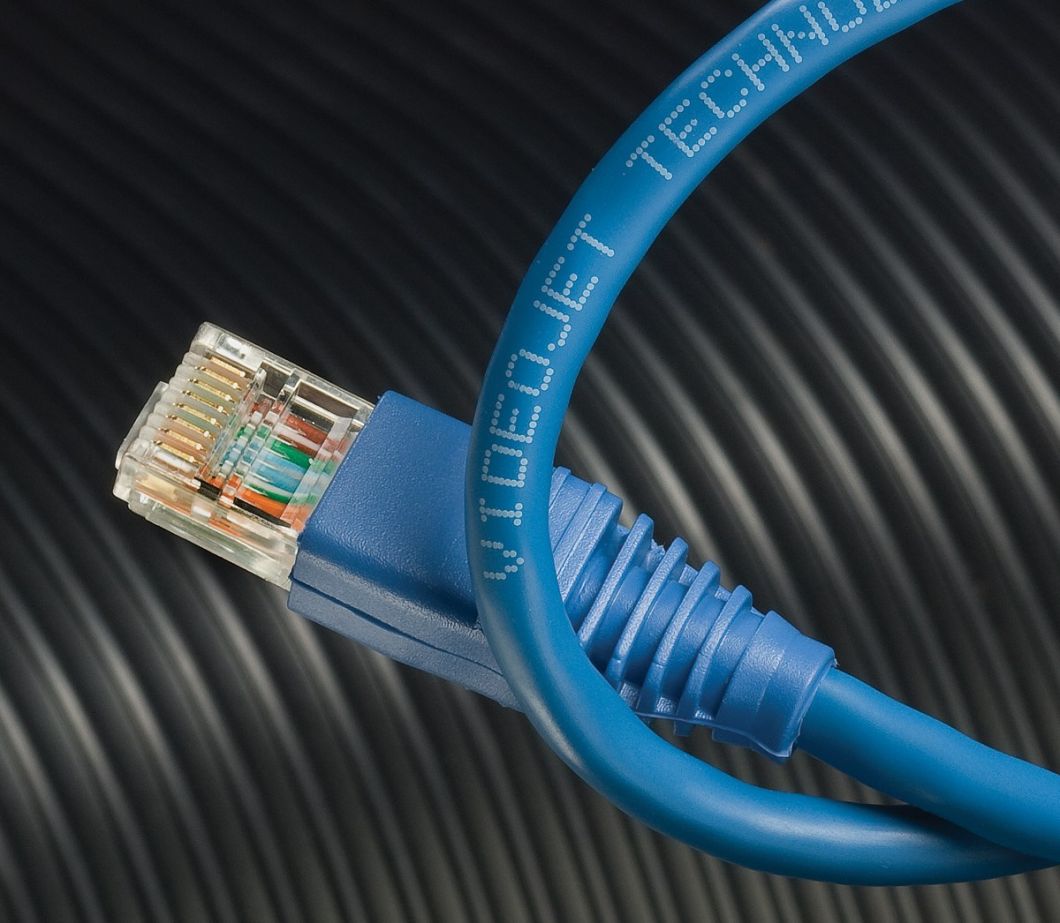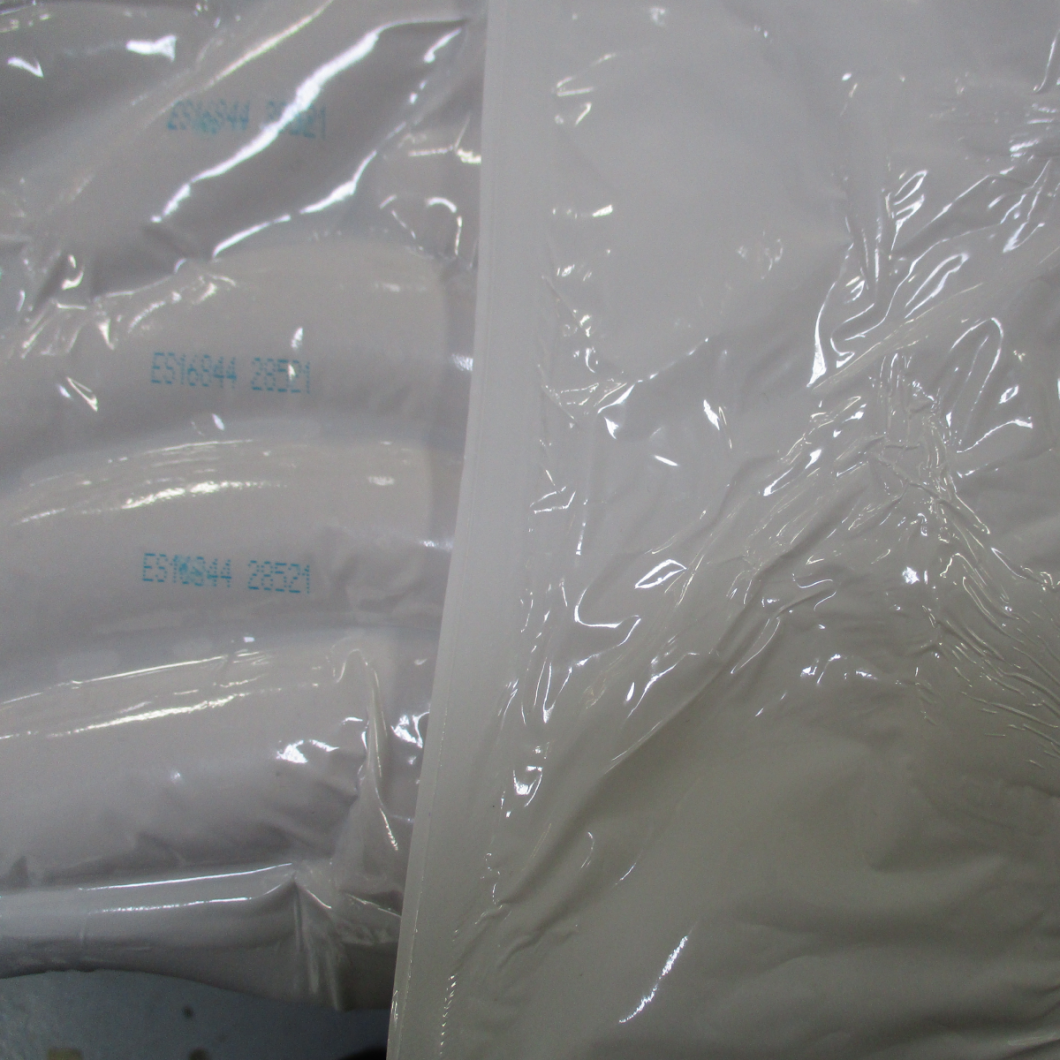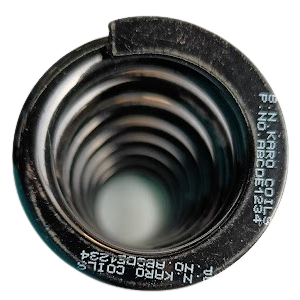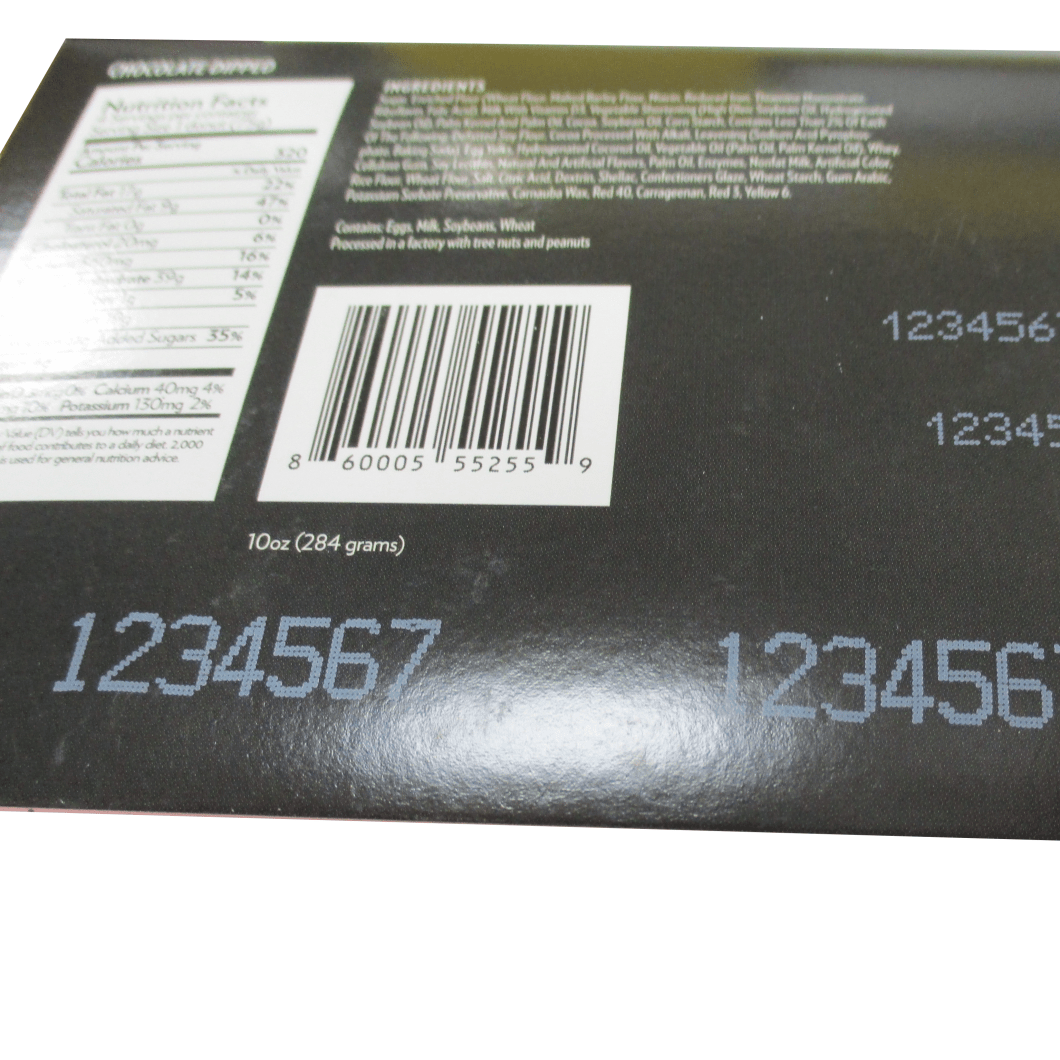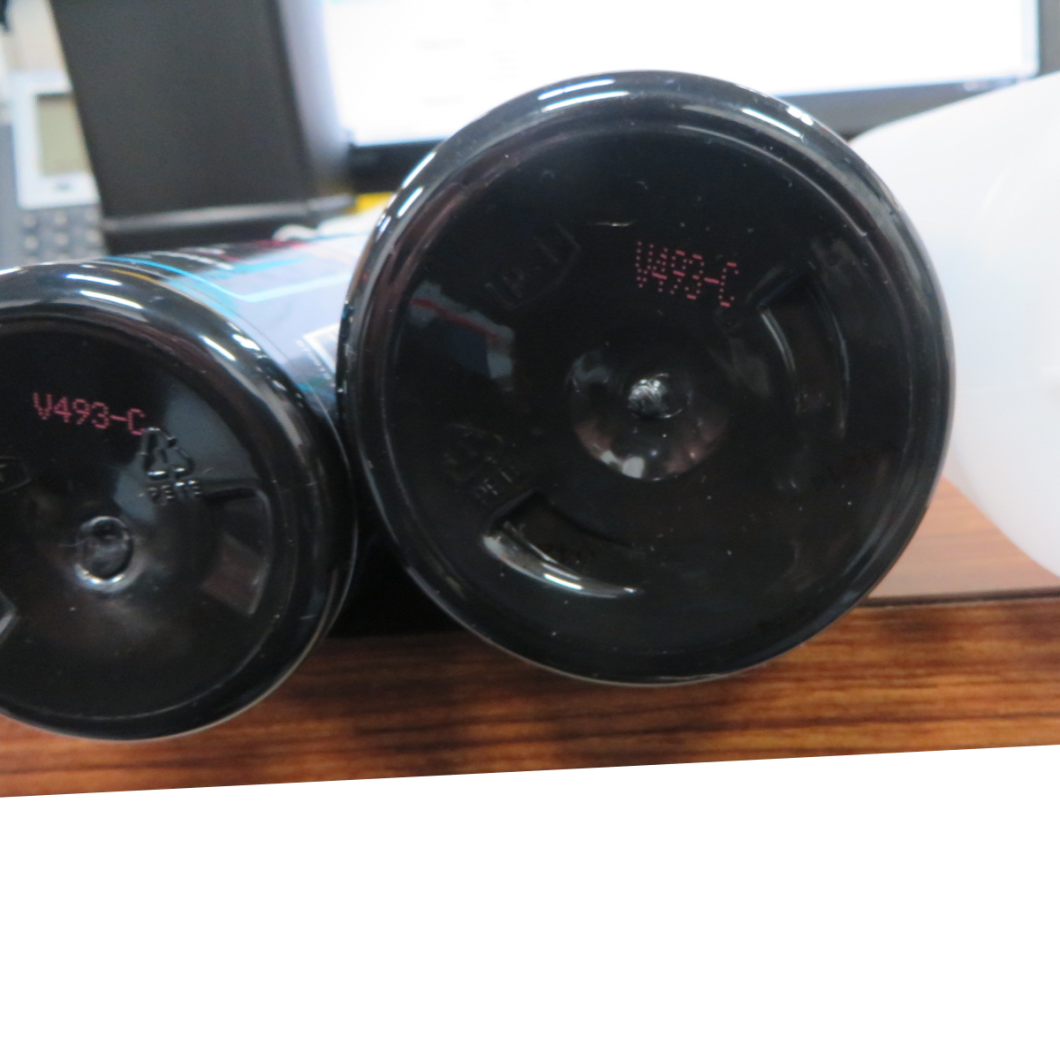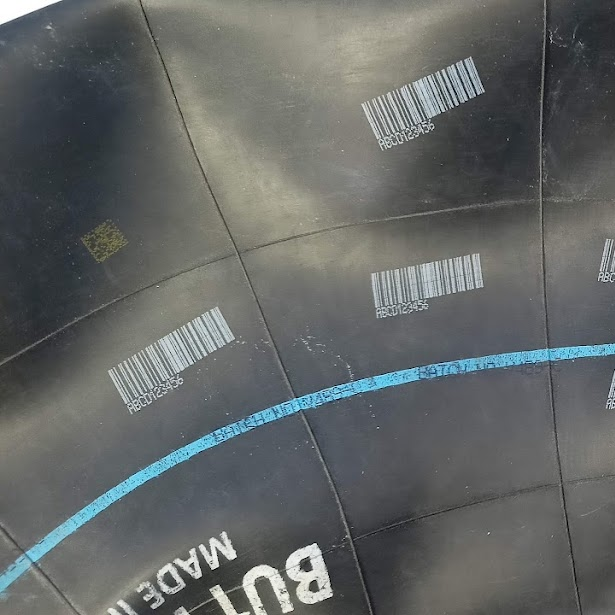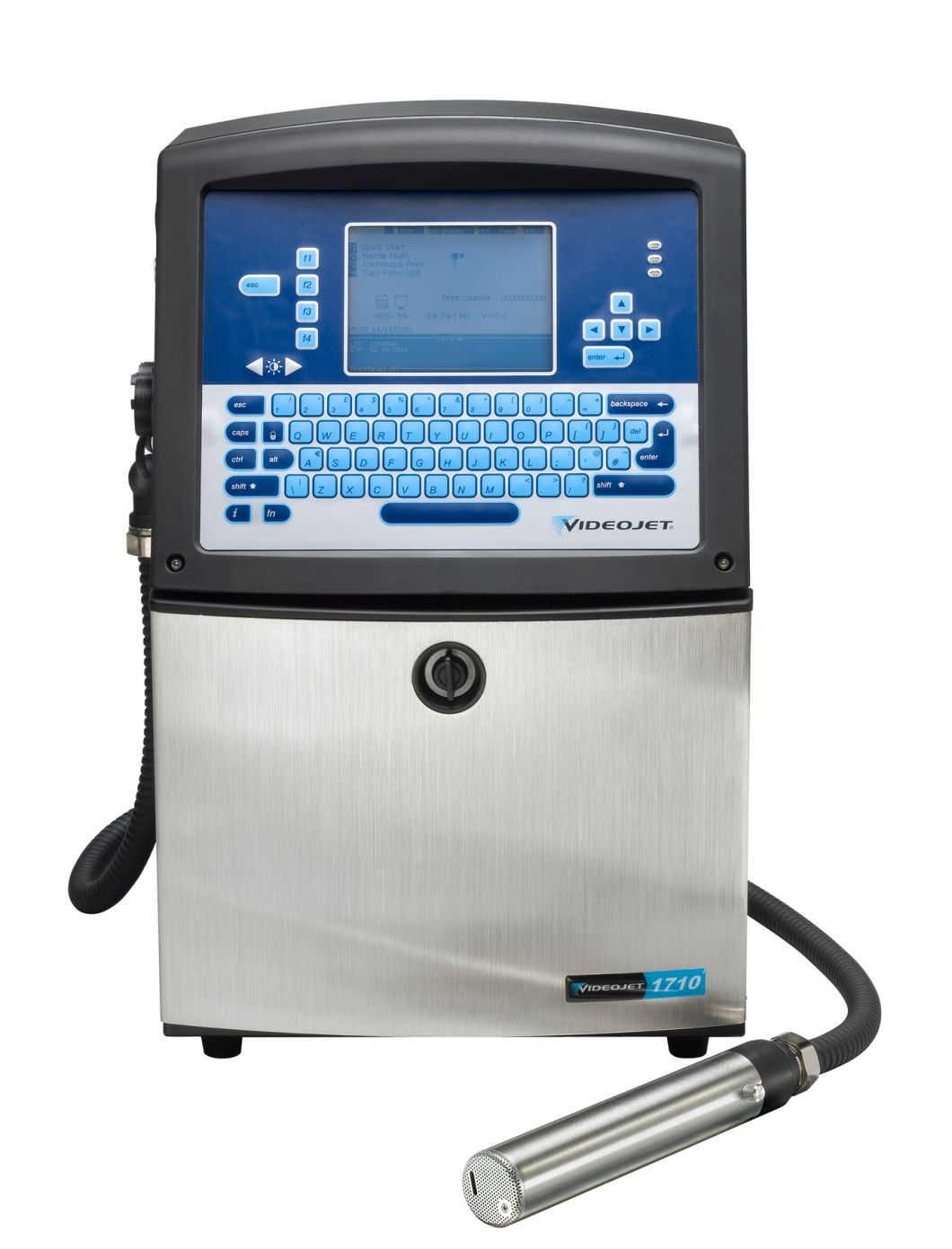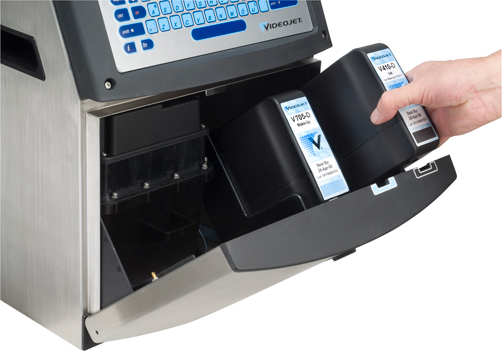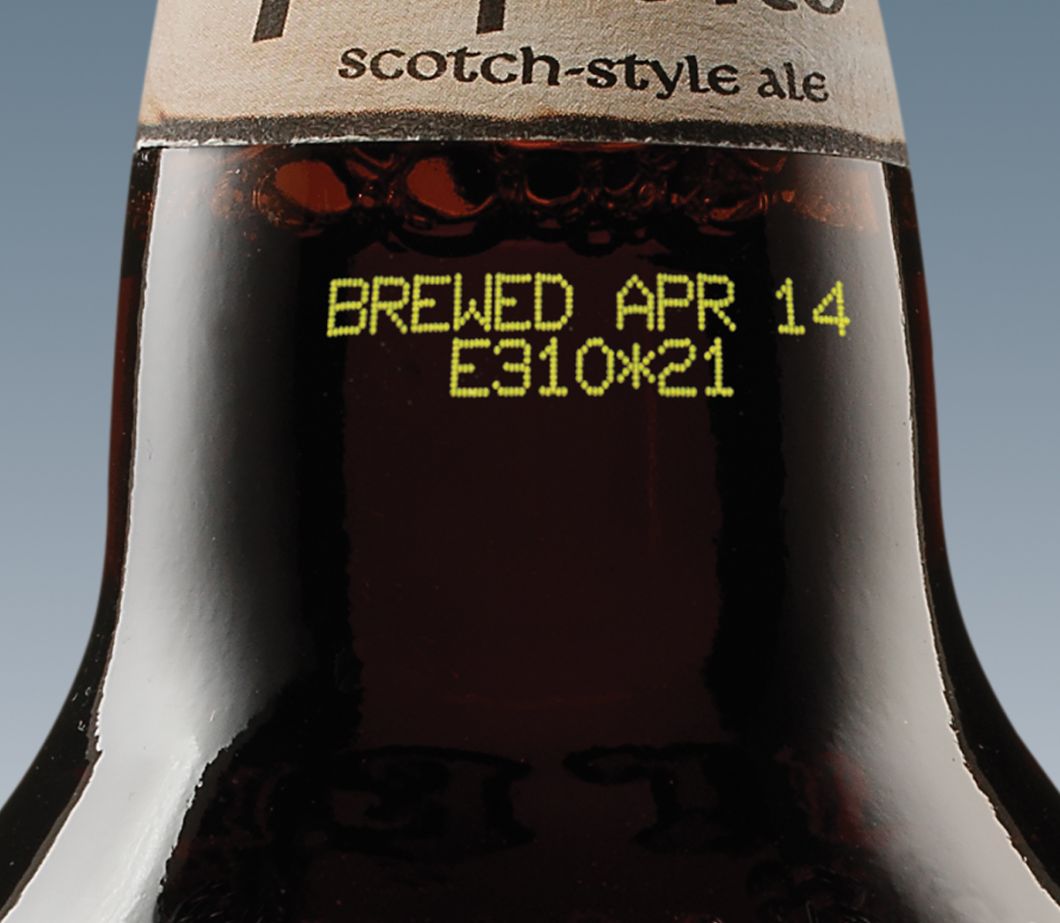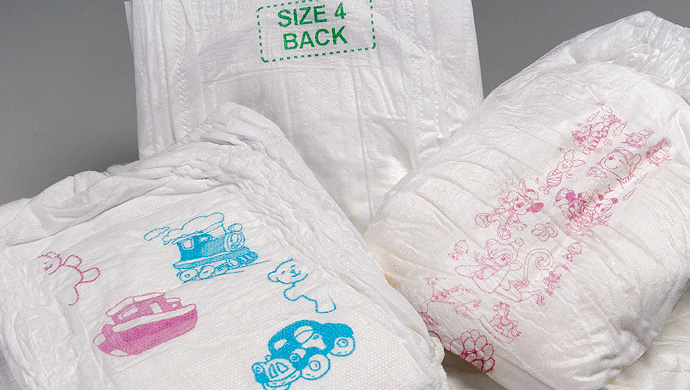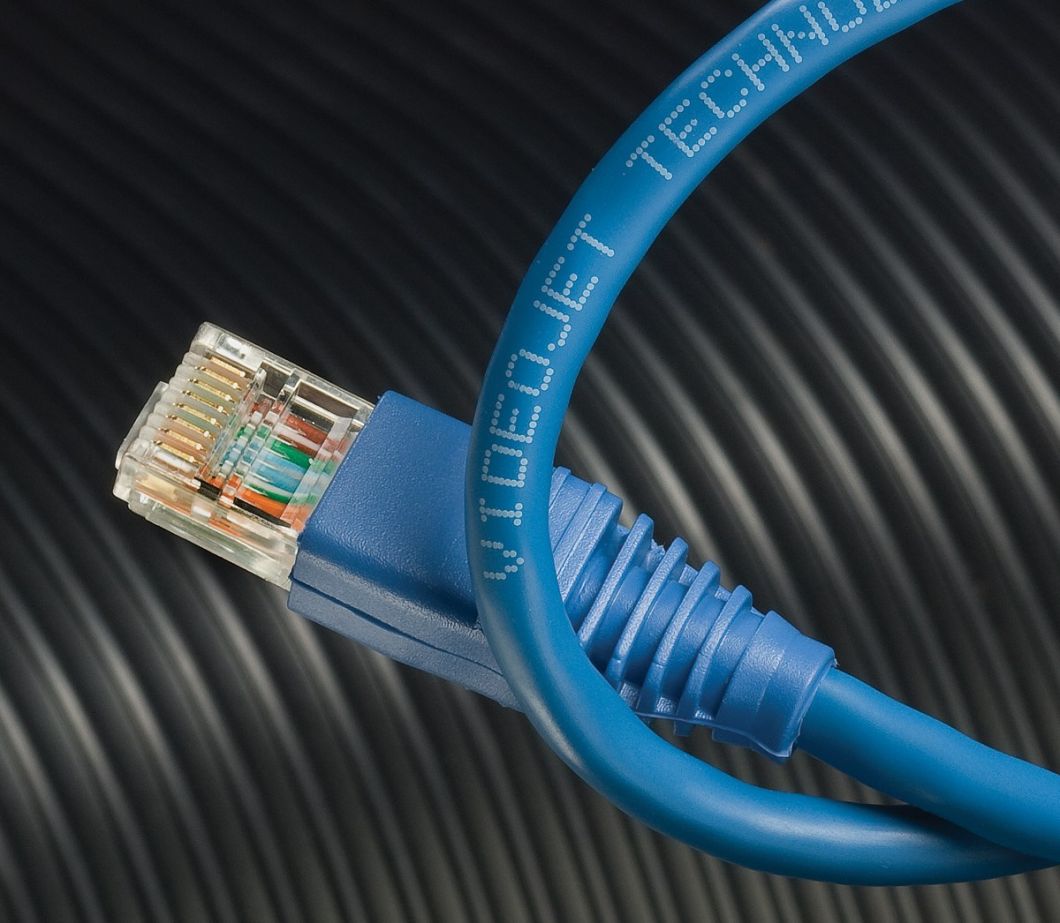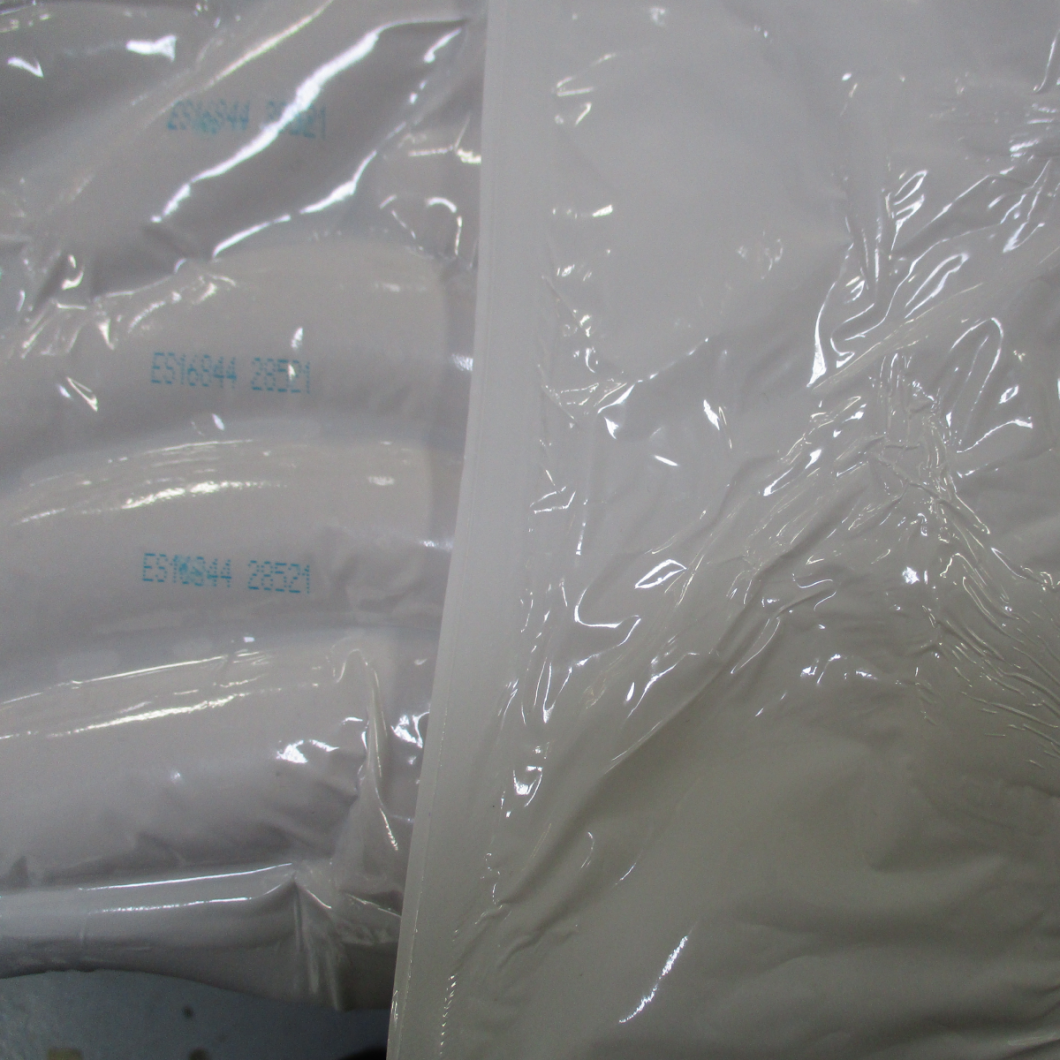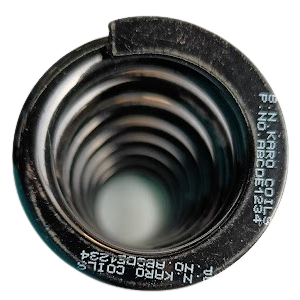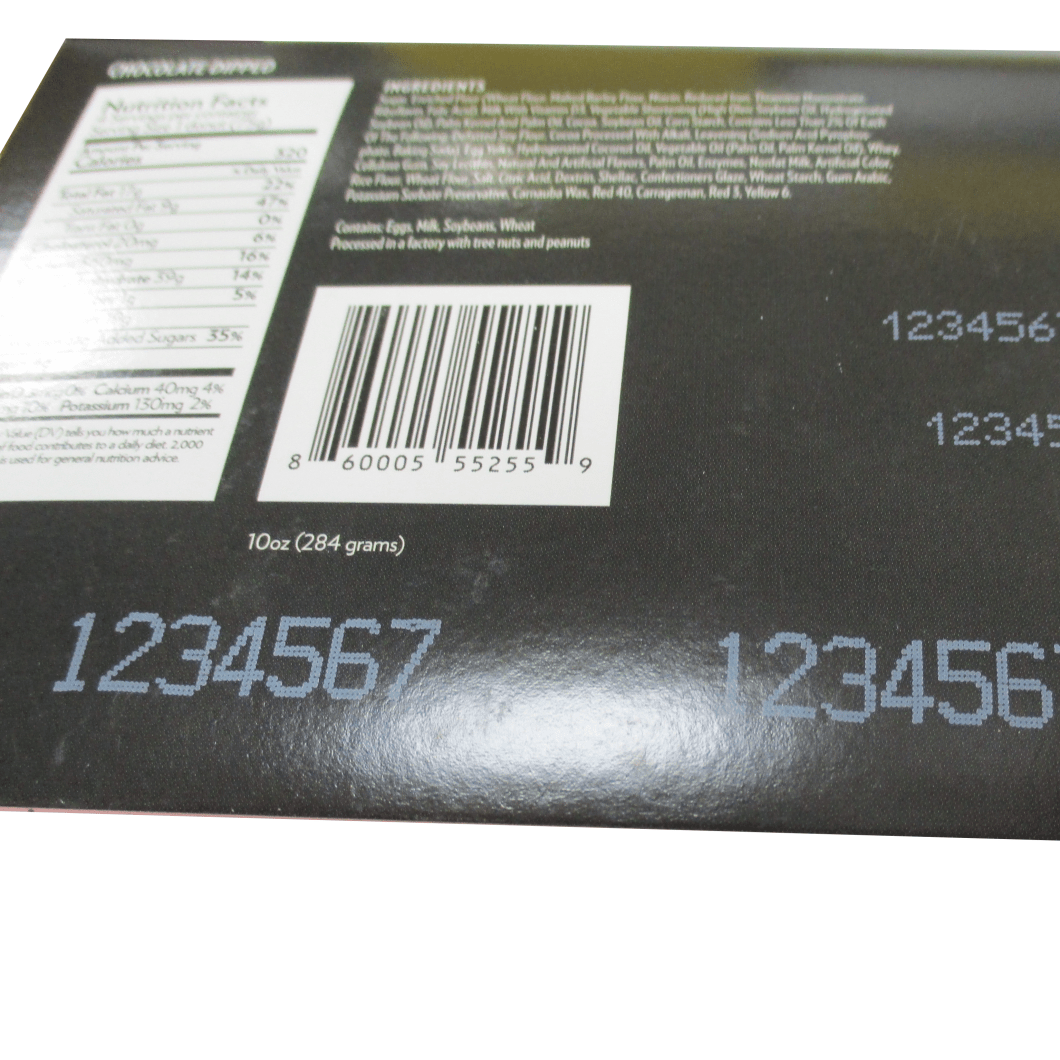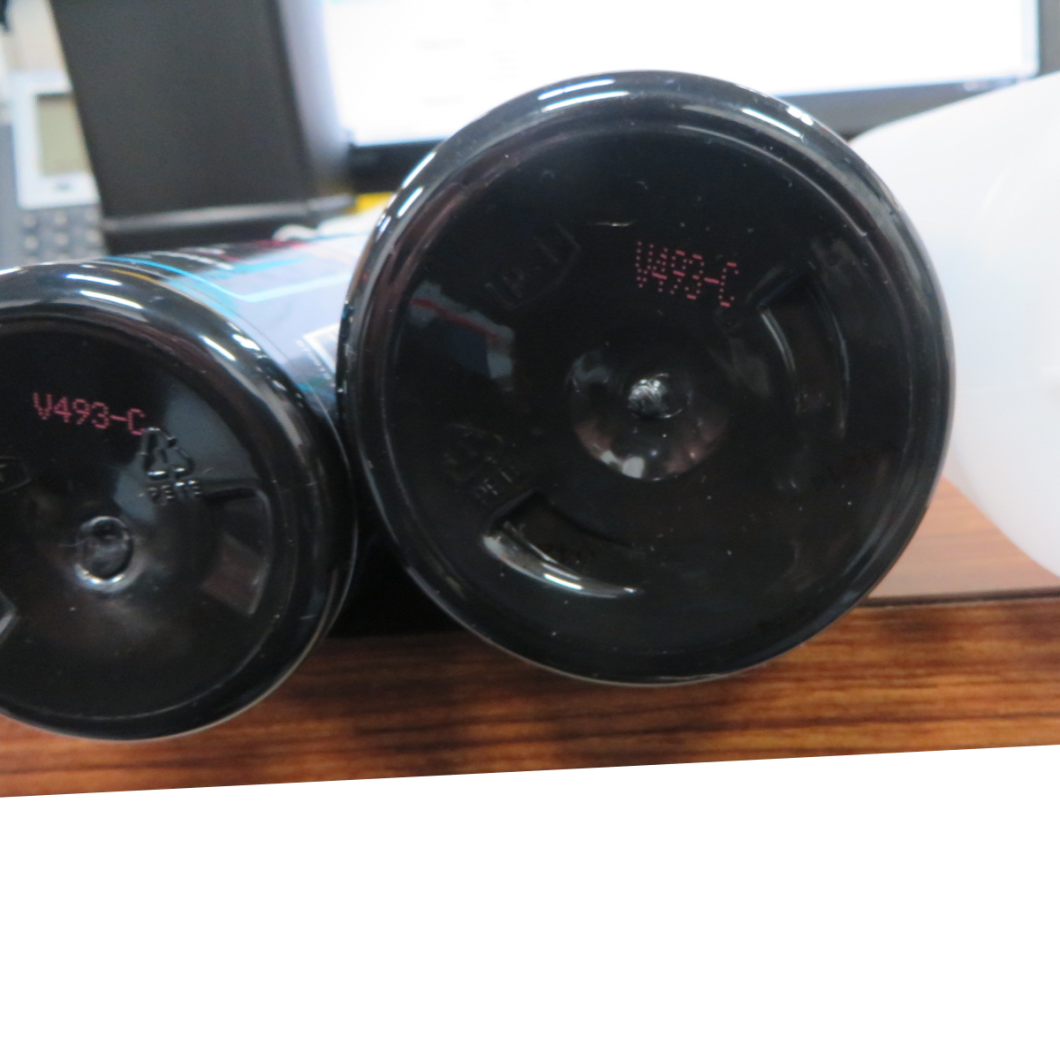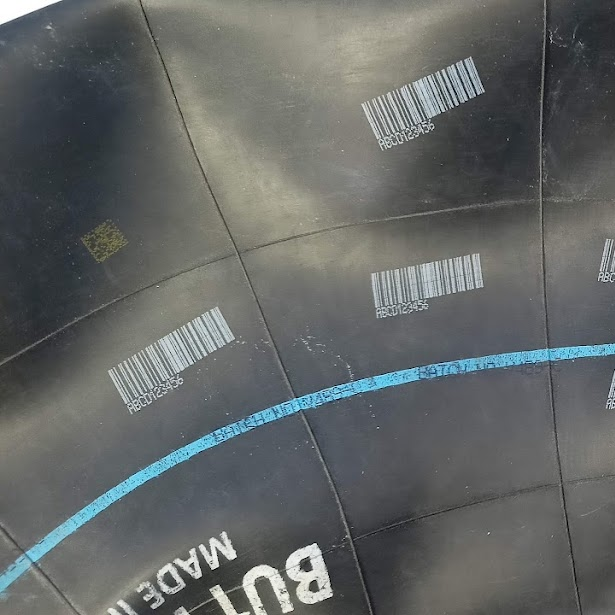 Also see:
Videojet 1710 Continuous inkjet printer, MRP printing machine
Continuous Inkjet Printer with Pigmented Inks for High Contrast Coding
For applications that require easily readable variable data codes on dark or difficult to mark materials, Videojet Technologies Inc. has designed the Videojet 1710 small character inkjet coder. The printer uses high-contrast, pigmented inks to create bright, clean codes on surfaces for which dye-based inks are not effective, such as colored glass, rubber tubing, plastic cabling and dark paperboard. It is capable of printing a variety of fonts in multiple languages, as well as linear bar codes, 2D DataMatrix codes, labels, custom logos and graphics.
Contact us for New Equipment Sales
Videojet 1710 CIJ Printer
Specs
| | |
| --- | --- |
| Specification | Value |
| Printheads | 1 |
| Inks | Pigment Based |
| Maximum Lines of Print | 5 |
| Maximum Line Speed(1) | 271 m/min (888 ft/min) |
| Environmental Protection | IP55 (IP65 Optional) |
| Core Life (Maintenance Interval) | 4000 hours or 12 months (Whichever occurs first) |
| Umbilical Length | 3 m (9.8 ft) optional 6 m (19.6 ft) |
| Message Storage Capability | 250 |
| Smart Cartridge™ | Included |
| Plug and Play Printhead Modules | Included |
| USB | Included |
| Communications | Ethernet and RS-232 Serial |
| Positive Air / CleanFlow™ | Included |
| Expanded I/O Ports and Control | # |
| Display (User Interface) | LCD with membrane keyboard |
# Optional
(1) Based upon single line, 10 characters per inch
Benefits
Capabilities to meet your fast production lanes:
Dynamic Calibration™ adjusts jetting parameters automatically to ensure high quality print
The unique fluid system assures proper dispersion of pigments while printing, or when idle for long periods of time
Print from 1 to 5 lines of text at high speeds:

Single line max speed = 271 m/min (888 ft/min)
Dual line max speed = 122 m/min (400 ft/min)
Tri-line max speed = 67 m/min (221 ft/min)
Engineered for extended runs; Uptime Advantage via:
CleanFlow™ technology resists ink buildup that can cause ordinary inkjet printers to shut down
New conical ink reservoir minimizes natural effects of pigment settling
Long run time between preventive maintenance; Up to 4,000 hours or 12 months (whichever occurs first) core life
Internal pump means no external air, minimizing potential for contaminants to enter ink stream
Auto cleaning printhead for fast start-ups even after extended shutdowns
No mess, no waste fluid delivery:
Innovative fluid management system simply and reliably delivers ink to the products you need coded without significant operator intervention
Smart Cartridge™ fluid delivery system to virtually eliminate spills and help ensure the correct fluids are being used
Simple Usability via Videojet standard CIJ interface:
Bright display with WYSIWYG and function keys for easy operation
User levels to separate operation from installation and maintenance
Prompted user fields to help reduce coding errors
Applications
All
Glass
Textile
Plastic – General
Flexible Film, Foils, Labels
Metal
Paperboard
Plastic
Rubber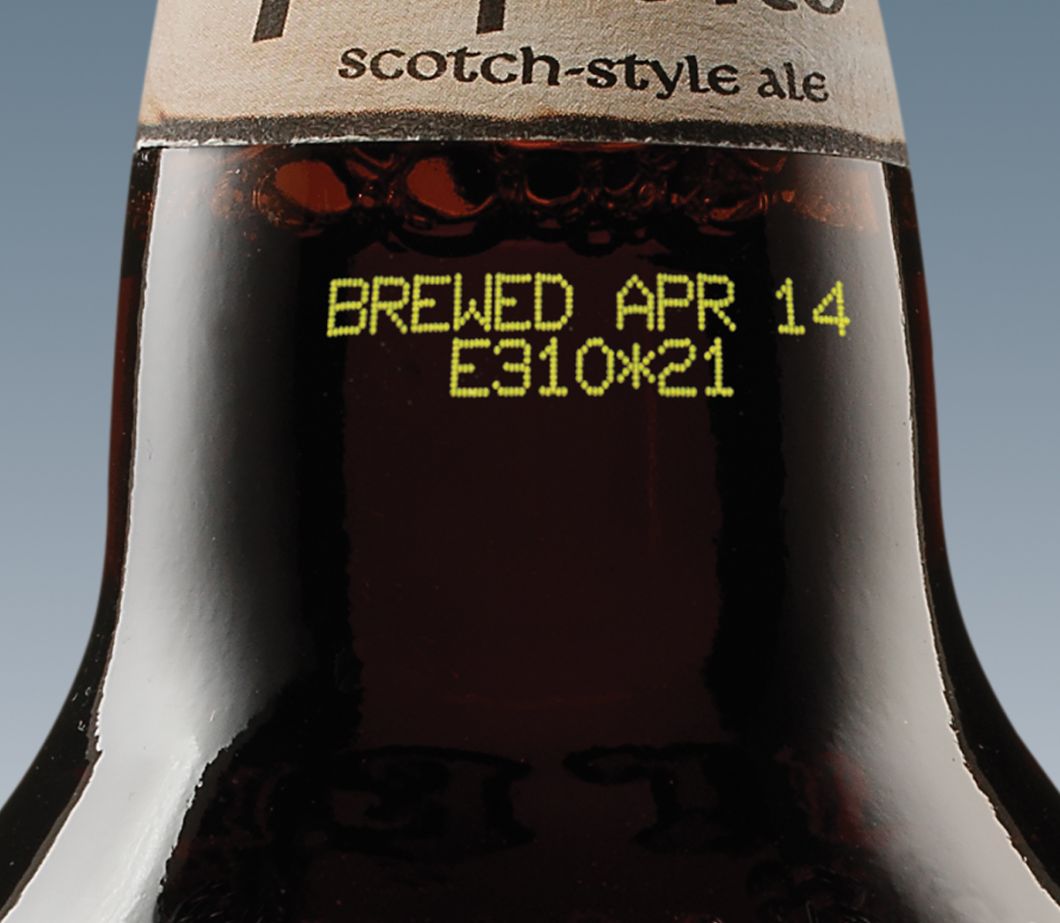 Printing on Glass bottles and Containers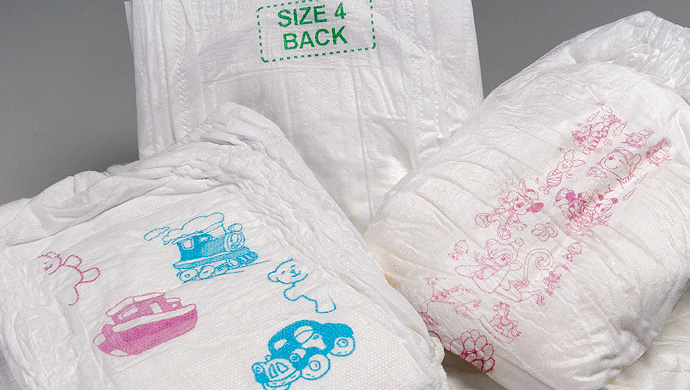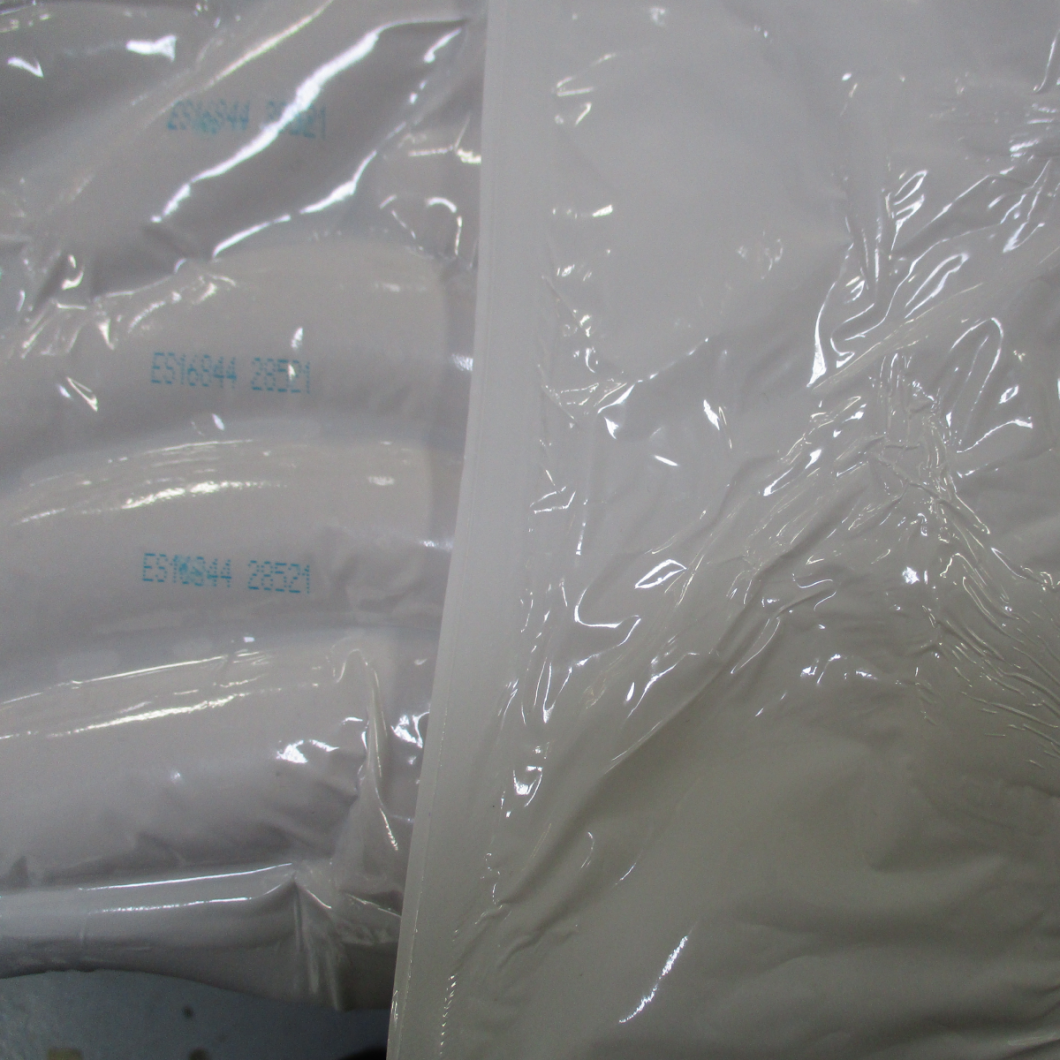 Printing on Flexible films, Foils, Labels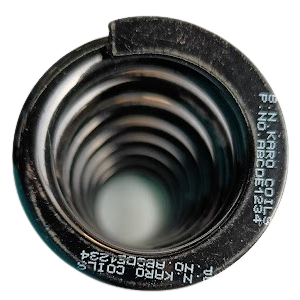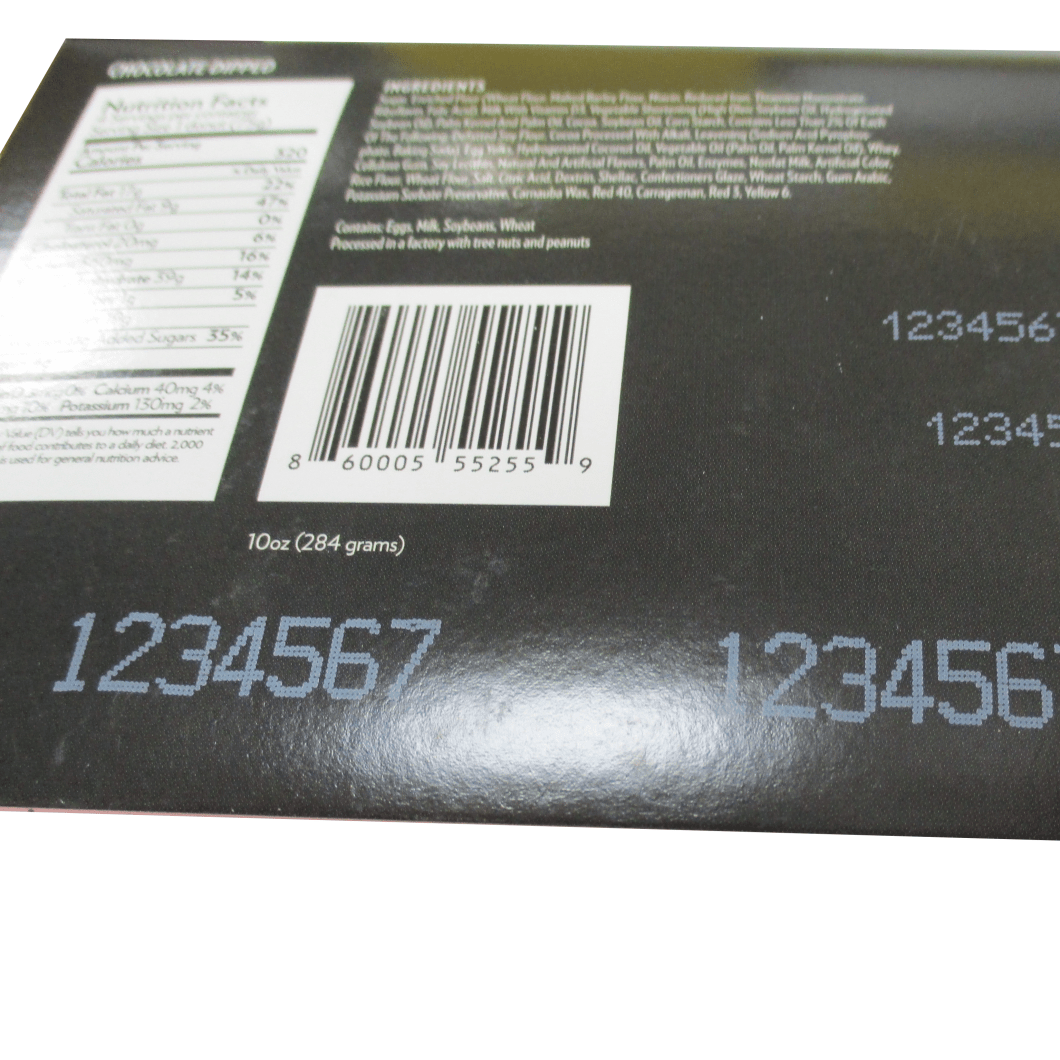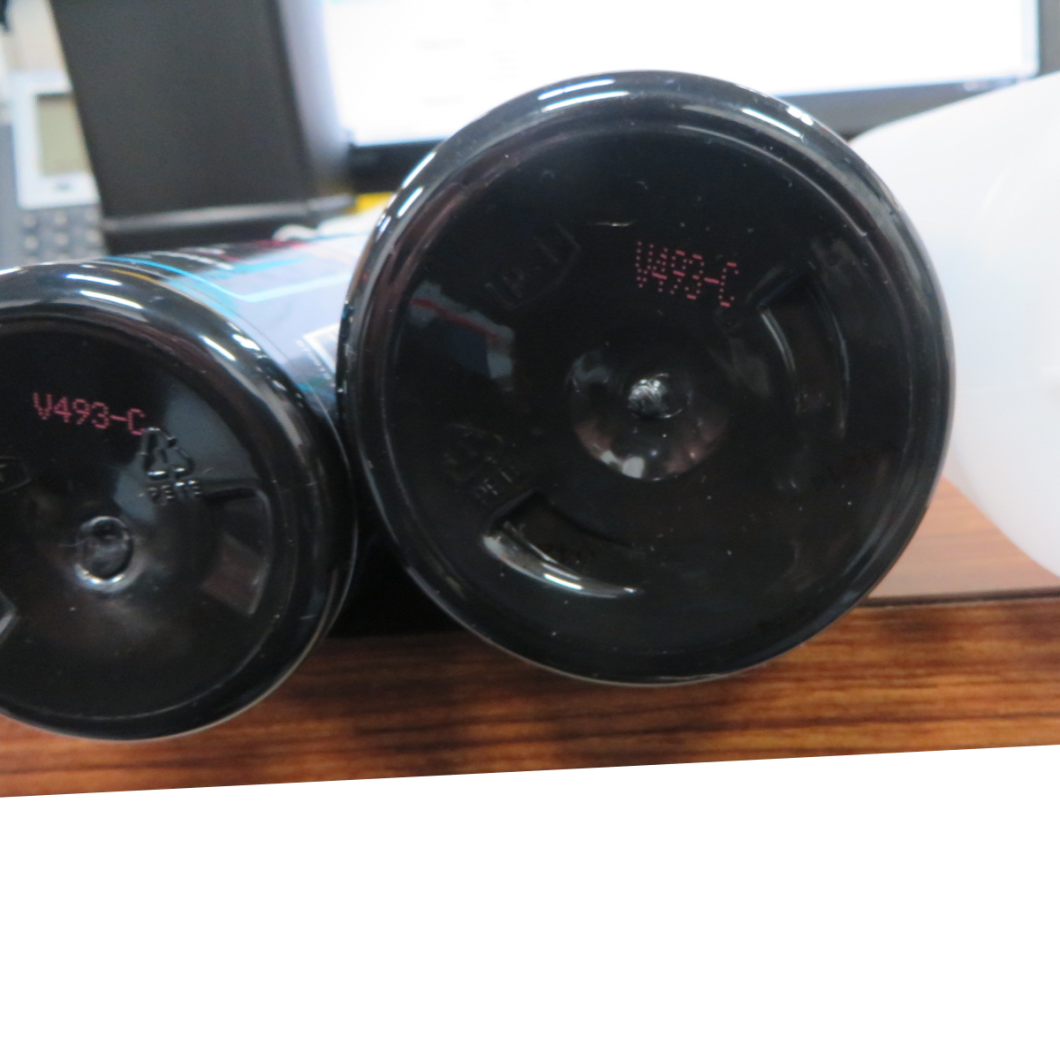 Printing on Plastic rigid containers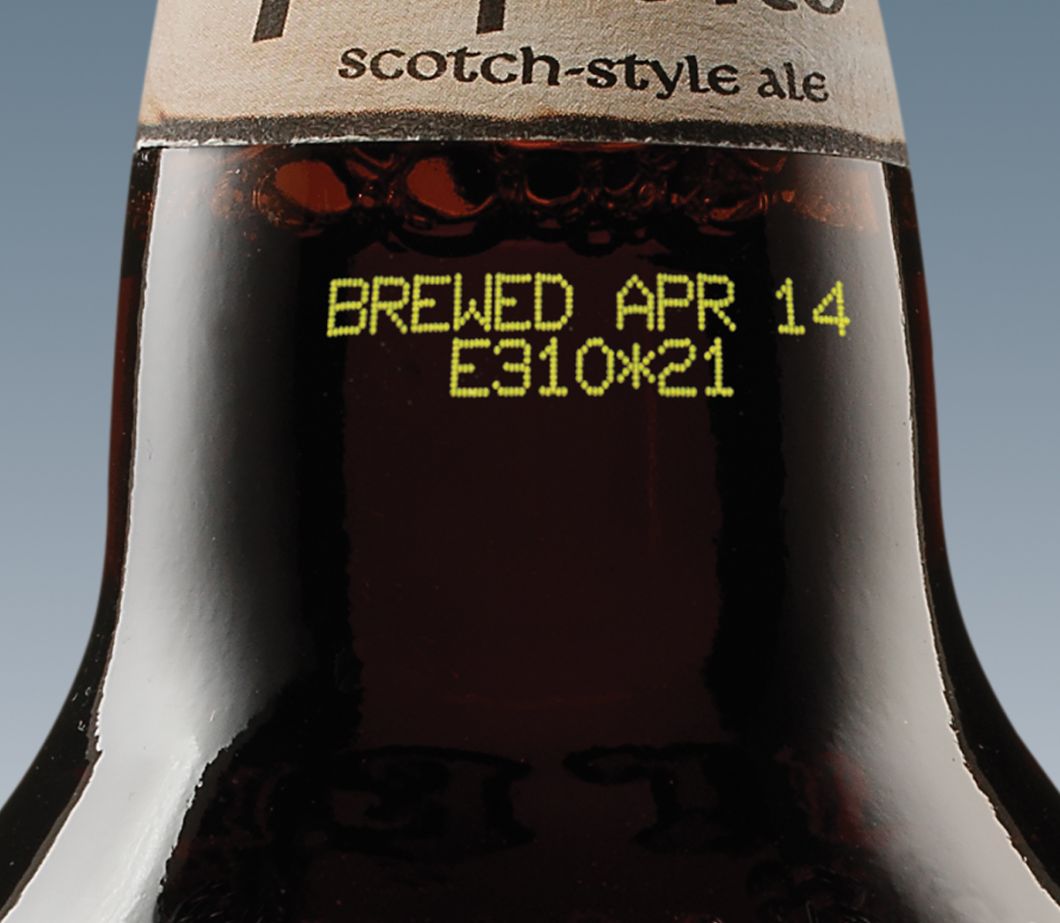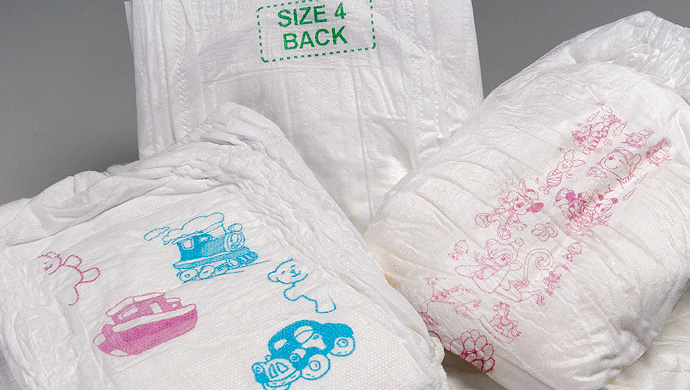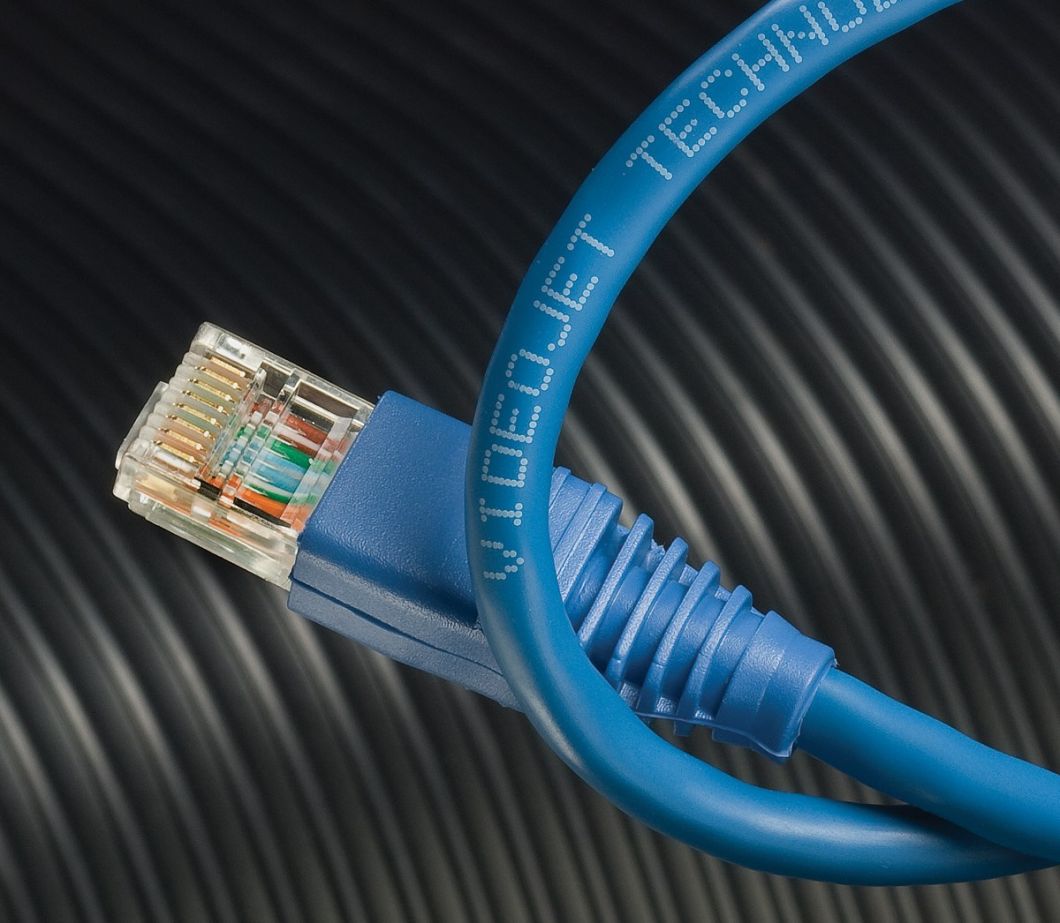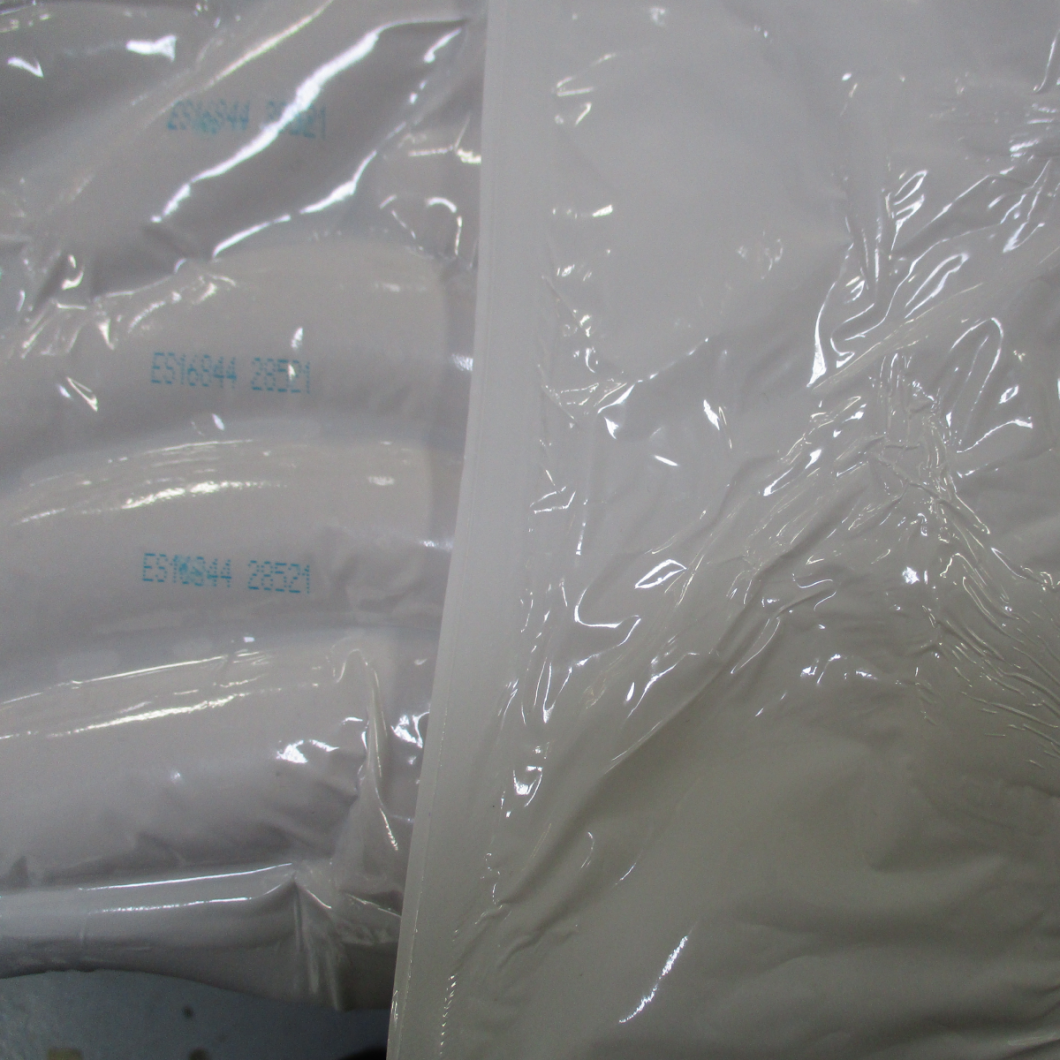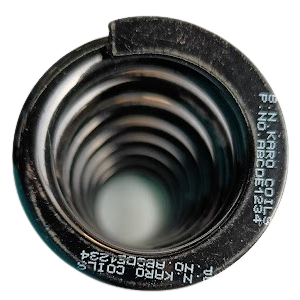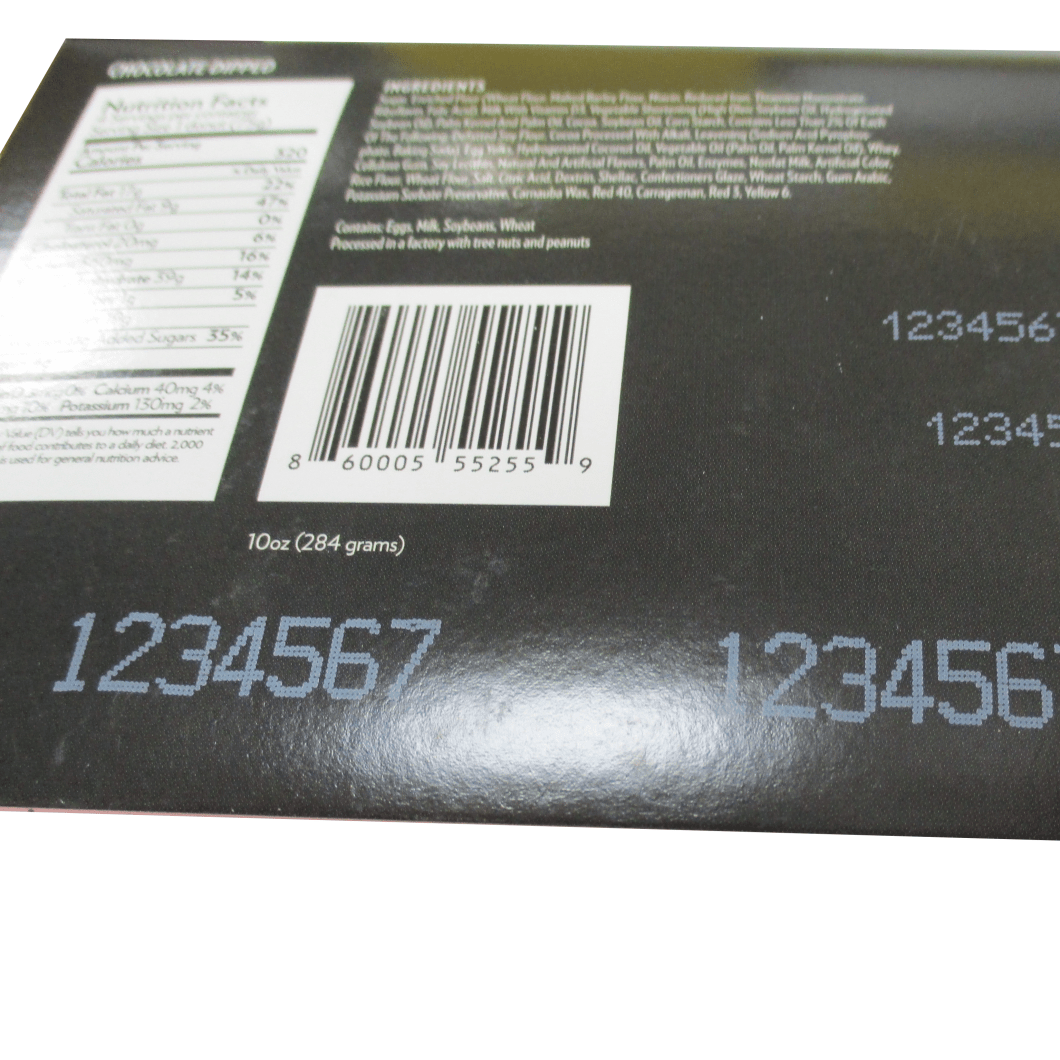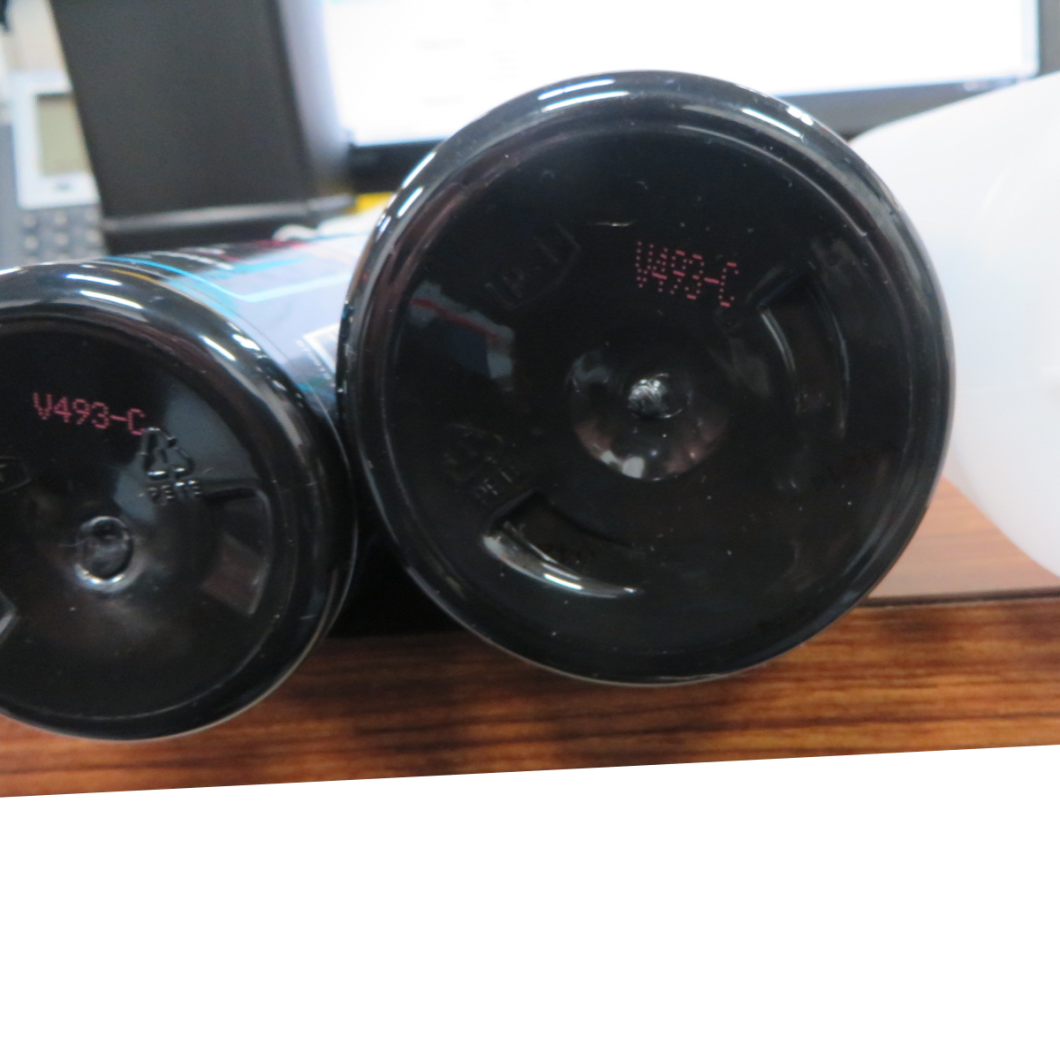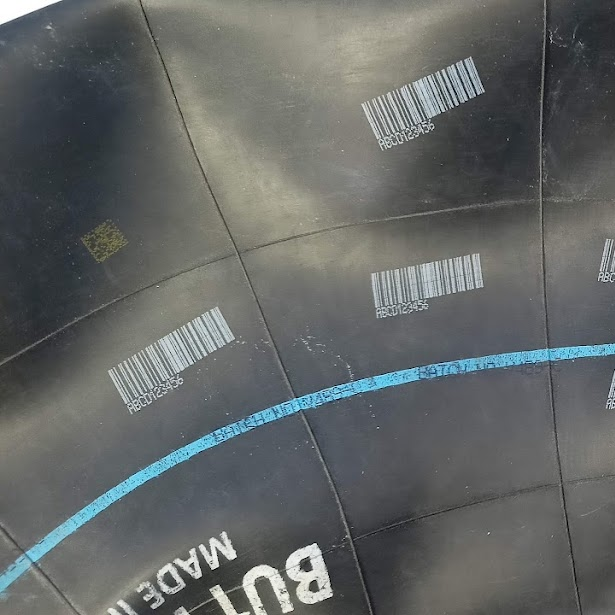 Printing on Glass bottles and Containers 
Printing on Plastic and Rubber parts 
Printing on Flexible films, Foils, Labels 
Printing on Plastic rigid containers 
Printing on Plastic and Rubber parts 
Documents
Contact Us
Let Us Find the Right Solution for Your Business
A Coding Expert will contact you within 1 business day
Need help? We're here for you.
New Equipment Sales & Quotes


: MEA.Sales@videojet.com
---
Quick Links:
Global Offices
Sales and Distributor Search