The Videojet 1280 Continuous Inkjet Printer
Simple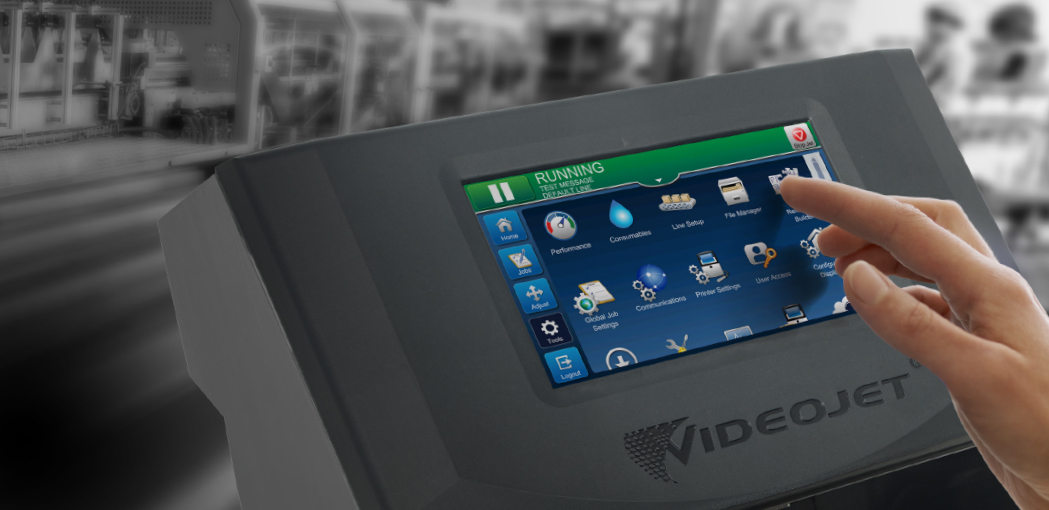 Contact us for New Equipment Sales
Simple to use and maintain
Identify printer status, fluid levels, and what you are printing at a glance with our
intuitive SIMPLICiTY™ touchscreen interface.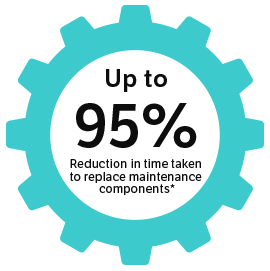 * 1280 Service Module vs legacy Videojet model
---
Easy to operate
You don't need expertise to manage the day-to-day CIJ operations,
be it code management or changing supplies.
---
SIMPLICiTY, our tablet-inspired 8" intuitive touchscreen interface, greatly reduces operator printer interactions to help eliminate potential user errors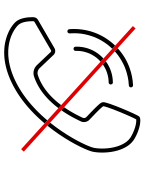 ---
No need to be a CIJ expert, or order a service call for standard maintenance. Only 5 minutes of user-performed annual preventive maintenance required **.
** Every year, or when the printer reaches 3,000 hours, whichever comes first.
---
Easy to maintain
Production capacity can be lost due to disruptive
unplanned downtime or time-consuming maintenance.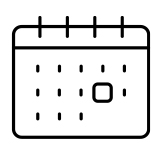 ---
Help eliminate nasty surprises with predictable preventive maintenance, making planning and aligning to budget cycles a simple process.

---
Modular printhead design makes the most common replacements quick and simple.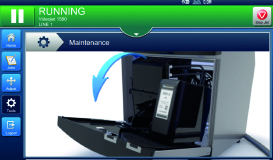 ---
The 1280 includes on-board, easy to understand 'How to' videos to guide you through basic tasks without extensive training.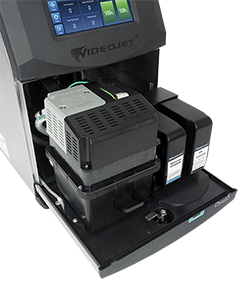 ---
Our no mess, no waste, no mistake Videojet Smart Cartridge™ system drains all fluids from the cartridge, and offers additional protection against leakage during transport and handling. Combined with the ease of service Videojet SmartCell™ design, there is no hazardous waste to worry about, helping to simplify routine maintenance.