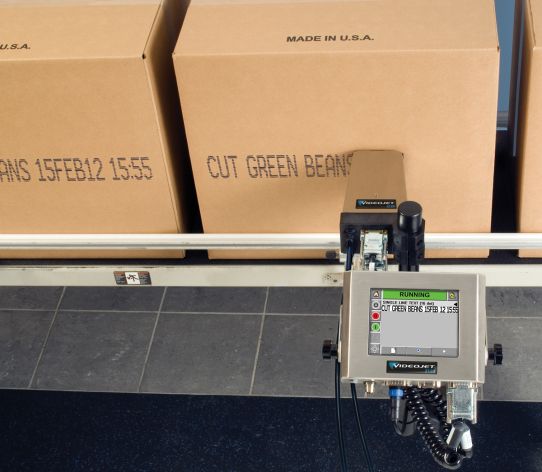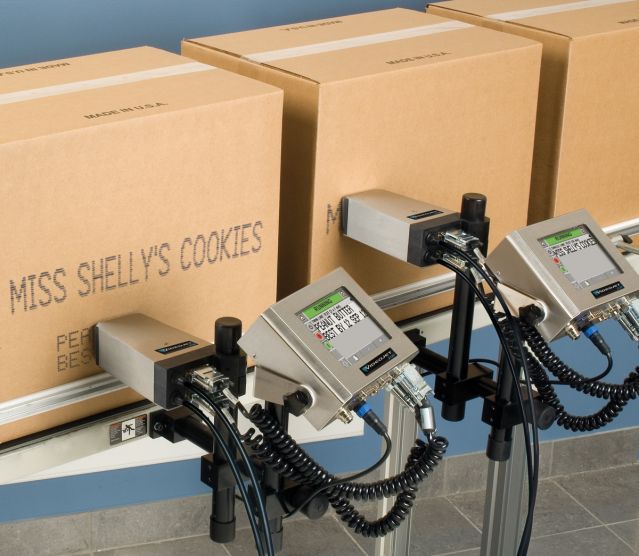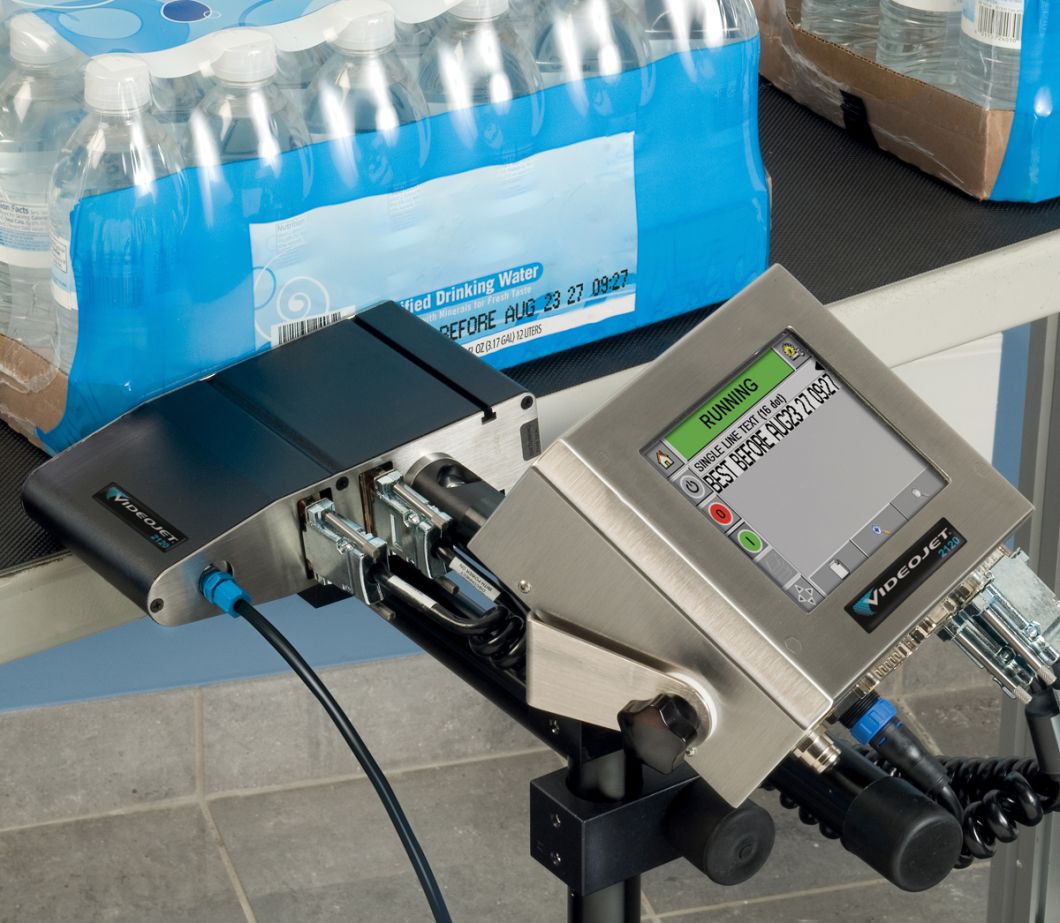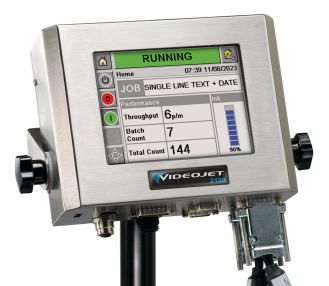 Videojet® 2120 Inkjet Printer
Large Character Printer
The Videojet 2120 is an easy-to-use printer for applying single or twin line alphanumeric codes to a variety of products or packages. A choice of printheads and inks enable it to print on a wide range of porous and non-porous materials. The 2120 can control two printheads for opposite side case coding, and also offers multiple printer control from one screen for more complex, multi-line coding.


Contact us for New Equipment Sales
Specs
Specification

Value
700 Series Printheads
Substrate
Porous
Number of Dots
7 or 16
Print Height
13 mm – 50 mm (0.5 in – 2.0 in)
Maximum Print Speed
(Number of Dot Dependent)
72 m/min (236 ft/min) or 113 m/min (371 ft/min)
800 Series Printheads
Substrate
Non-Porous
Number of Dots
7 or 16
Print Height
11 mm – 92 mm (0.4 in – 3.6 in)
Maximum Print Speed
(Number of Dot Dependent)
87 m/min (285 ft/min) or 126 m/min (413 ft/min)
Minimum Print Speed
8 m/min (26 ft/min)
Ink Capacity
1 L, 18.9 L (5 gallon) optional
Standard User Interface
CLARiTY® 5.7 inch color SVGA LCD touchscreen
Leader/Follower Capability
(Up to 4 Printers Controlled by One User Interface)
Up to 4
Standard Communication
RS232, Ethernet, USB Memory Stick
Web Browser Capability
Yes
Benefits
Application coverage on demanding surfaces:
Inks are quality engineered for lasting codes on a variety of products and surfaces
Compact printhead design allows for easy integration into existing conveyance systems
Advanced printhead slant control technology allows the printhead to be mounted at an angle so the text message style, density and height can be matched to the case design
Built-in color touchscreen makes operator intervention easy:
Onscreen editor allows you to create and edit messages on the fly
Onscreen indicators report ink use, job status, message preview, counts and other production details at a central location for controlling and interacting with the printer
Control and access can be limited with passwords to help ensure your production continues unimpeded
Simple Usability keeps operators focused on production, not the printer:
Built-in configuration wizard shortens system setup time by guiding the operator through the installation process
Printer can operate in standalone mode using intuitive interface or be networked to PLCs or factory management systems for centralized control
Communication protocols include Ethernet, RS232 and USB to match your operating requirements
Print data can be encoded as ZPL or text communication
Connect packaging and printer controllers for web browser functionality of standalone machines
Leader/follower functionality allows up to four printers to be controlled from one controller for more efficient job management
Seamless integration with other Videojet products validates matching codes factory wide:
Single point message selection is delivered to multiple devices
CLARiNET® software connects all Ethernet devices, including scales and scanners, throughout the production floor
Applications
Contact Us
Let Us Find the Right Solution for Your Business
A Coding Expert will contact you within 1 business day
Need help? We're here for you.
New Equipment Sales & Quotes


: MEA.Sales@videojet.com
---
Quick Links:
Global Offices
Sales and Distributor Search