Register today for regular news and advice on industry trends and the latest coding and marking solutions.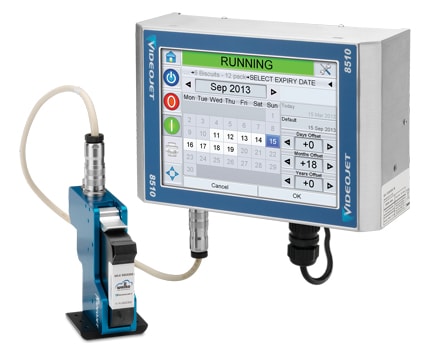 Videojet 8510
The Wolke m600 touch and Videojet 8510 are high resolution printers that use HP® thermal inkjet (TIJ) technology. These versatile printers feature a large CLARiTY® touchscreen interface for easy operation, as well as provide a common look and feel to those familiar with Videojet CLARiTY® software based printers. From basic alphanumeric codes to complex bar codes and graphics, the m600 touch and 8510 have the capability to print a wide range of codes on fast production lines.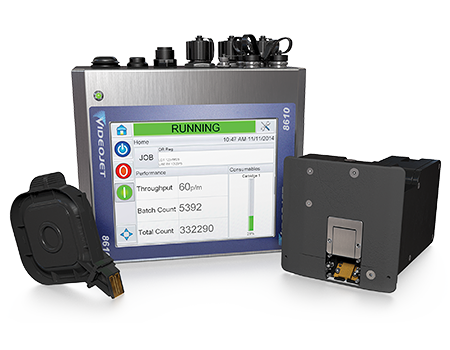 Videojet 8610
The Videojet 8610 utilises a revolutionary, purpose-built cartridge designed to use MEK fluids. You can now bring the simplicity of thermal inkjet to applications that require printing of crisp, repeatable codes on foils, films, plastics and coated stocks. Ideally suited for applications in food processing, cosmetics, and pharmaceuticals, the 8610 combines high-resolution printing of customer-facing and supply chain information with incredibly simple operation.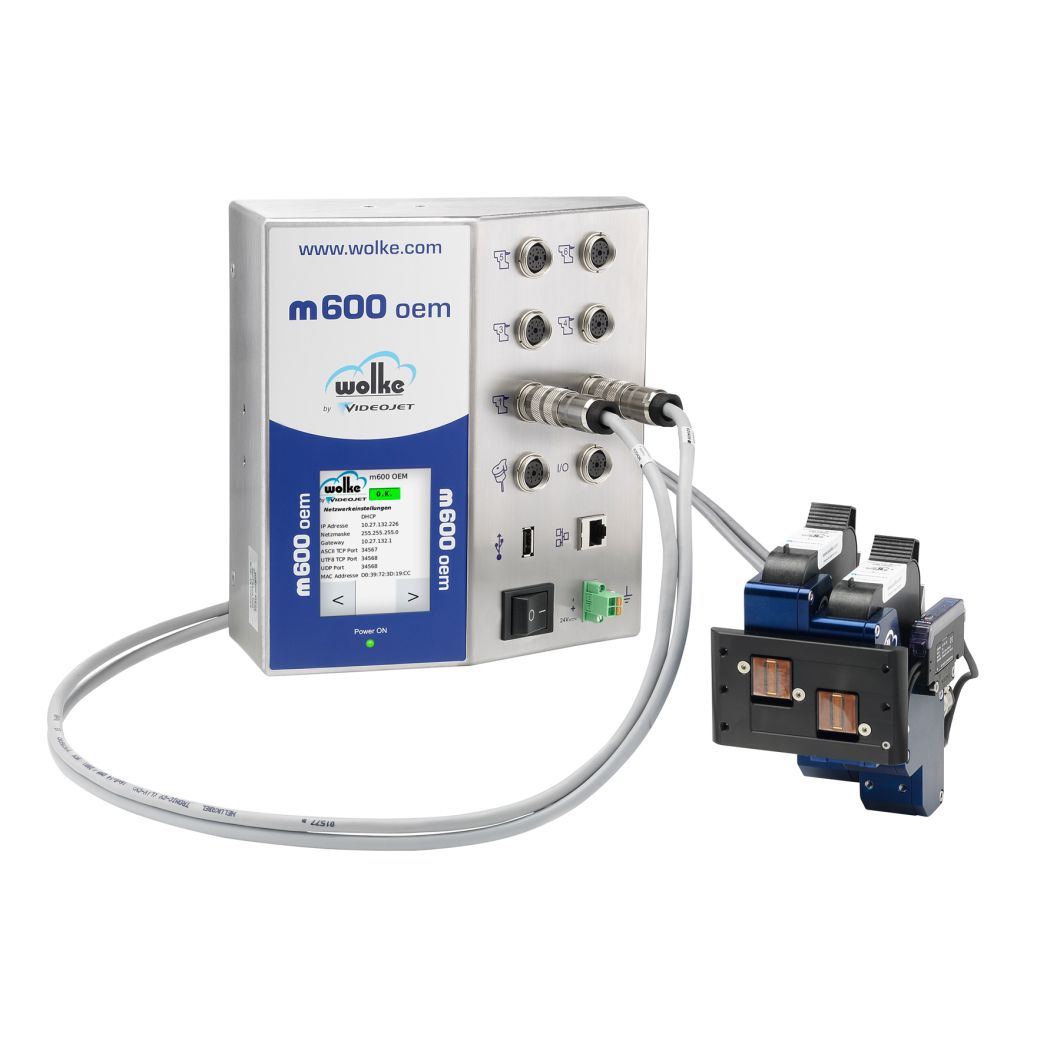 Wolke m600 oem
The Wolke m600 oem Thermal Inkjet Printer establishes the gold standard for track and trace applications. Intelligent in design and practical in build, the m600 oem delivers breakthrough integration versatility combined with the industry's most powerful data handling and global track and trace capabilities. Specifically designed to meet present and future serialisation requirements in pharmaceutical packaging applications.