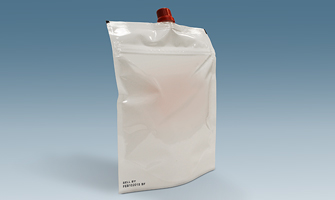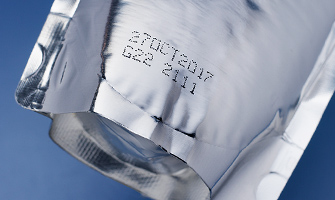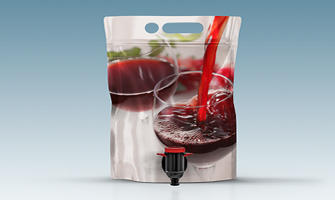 Beverage products require packaging that can be successfully filled, stored, transported, displayed, purchased, used, and disposed of – all while retaining the product's quality. Pouches for liquid meet all of these criteria and pouches are one of the lowest cost options for beverage packaging. Videojet solutions can produce high resolution codes (300 dots per inch/ 12 dots per mm) on flexible film with no solvents.
Recommended technologies for pouches

Fluid based, non-contact printing of up to five lines of text, linear and 2D bar codes, or graphics, printed on a variety of packaging types including stationary packaging via traversing systems. Wide selection of inks including fast dry, removable, high contrast, food-safe and condensation penetrating.
Thermal Transfer Overprinting (TTO)

produces high resolution codes (300 dots per inch/12 dots per mm)on flexible film with no solvents
patented clutchless ribbon drive minimizes maintenance-related downtime and maximizes ribbon e ffi ciency