*Remote Service features are available in select regions worldwide. Please contact your local Videojet representative for availability information for your location.
Your pathway to productivity
Your time is valuable. Managing your printer is not always your first priority, but a little proactivity can go a long way. Instead of waiting for unplanned downtime, you can anticipate and address issues long before they become problems.
Intuitive software, data-driven reporting and easily-accessible experts. One perfect solution.
Videojet can help you maintain, recover and improve your coding operations with:
Accelerated recovery with remote printer access supported by Videojet experts
Industry-leading onsite response time with the largest service footprint
Data analytics for ongoing improvement of your operations
Partner with Videojet to be proactive with productivity, not reactive with downtime.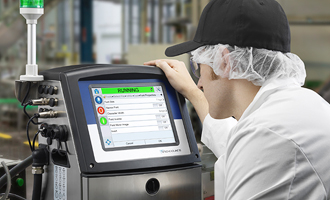 Maintain

Real-time notification with email alerts
Preventative maintenance checks
Remote operator training, a click away
Onsite training by internal or Videojet technical support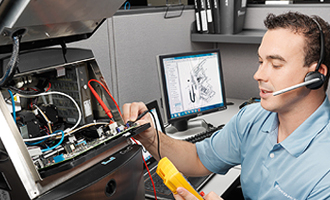 Recover

Technical remote and onsite support
Utilize the largest service footprint
Remote recovery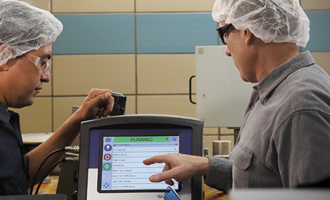 Improve

Predictive analytics and reporting to provide continuous improvements opportunities
Onsite consultative services
Printer optimization services

Contact Us
Ready to get started
Please complete the fields below and a Videojet representative will be in contact with you shortly.
Featured Downloads