Videojet Fiber Laser Marking Machine
Fiber laser marking systems are engineered for high speed beverage, pharmaceutical and extrusion manufacturers who need to code data such as expiry information, lot and batch numbers, and other critical production information onto robust materials including plastics and metals. Videojet fiber laser systems are designed to also minimize downtime, increase reliability, and run efficiently to maximum productivity.
Videojet Lightfoot™ Canning Solution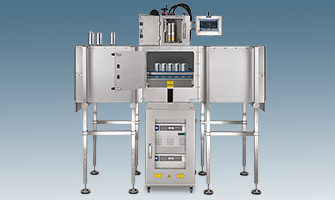 Seamlessly transition to a turnkey fiber laser system designed specifically for beverage canning
Achieve speeds of up to 100k cans/hour with dual Lightfoot™ marking heads
Enable washdown without disruption with an IP65 rated system design
Videojet 7340/Videojet 7440 Fiber Laser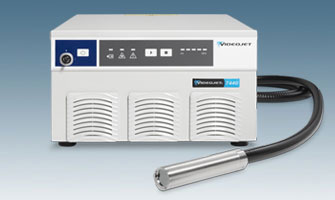 20-Watt and 30-Watt fiber lasers are the first to feature the Lightfoot™ marking head, making them easy to integrate, operate and service.
The Lightfoot marking head is one of a kind, smallest in the industry both in size and weight, and IP69 rated for use in washdown and harsh environments.
Designed to deliver high-quality, permanent codes for a wide range of marking applications, are an ideal solution for parts-marking, food, beverage, consumer packaged goods, pharmaceutical and cosmetics manufacturers who have space limitations, are looking for simple integrations, or do frequent rapid changeovers.
Videojet 7230 / Videojet 7330 Fiber Lasers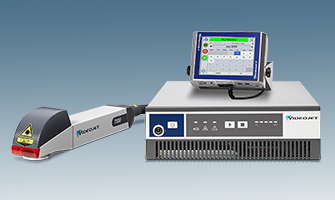 7230 10-Watt and 7330 20-Watt fiber lasers for marking permanent quality codes on robust, high-density materials
Light, compact and adaptable laser marking solutions offering high-speed marking, with complex data, easy operability and industry-leading integration capabilities
Designed for demanding production schedules in the Parts-Marking, Food, Beverage, Consumer Packaged Goods (CPG) and Pharmaceutical industries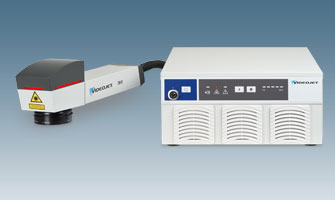 100-Watt fiber laser marking high contrast at high speed
Quality marking on robust plastic and metal materials
Maximum single line speed: 600m/min (1968 ft/min)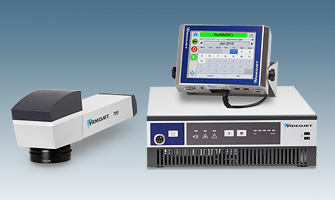 50-Watt fiber laser marking high contrast at high speed
Quality marking on robust plastic and metal materials
Maximum single line speed: 440m/min (1440 ft/min)
Contact Us
Additional Resources