Industry Expert Opinion
By Bob Neagle, Business Unit Manager for Secondary Packaging at Videojet Technologies

Industry analysts estimate that the pharmaceutical industry recently exceeded $1 trillion in revenues worldwide . Emerging markets are generating a disproportionate share of the industry's growth so they should account for an estimated 30% of total sales by 2016 . However, a looming threat on the horizon is the growing counterfeit drug problem which, according to an estimate by the Center for Medicine in the Public Interest, already exceeds $75 billion or about 7.5% of total sales. To secure the pharmaceutical supply chain, many pharmaceutical companies have implemented or are in the process of implementing serialized packaging solutions that provide complete traceability and supply chain security to ensure product integrity and patient safety. Precision coding and marking technology is critical to ensure accurate labeling that guarantees the success of serialization efforts and avoids the risk of product recalls and fines. Advances in labeling technology can help pharmaceutical manufacturers meet regulatory requirements while enhancing consumer safety and brand integrity.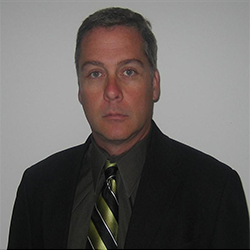 The pharmaceutical industry is currently experiencing strong revenue growth with projected annual gains ranging from 4% to 7% globally and 5% to 8% for the US market over the 2013 to 2018 timeframe. On the other hand, growth in emerging markets over this same period is expected to average 8% to 11%. In line with this trend, China has already passed Japan to become the second largest pharma market. Along with this opportunity, the industry is facing a number of difficult challenges with one of the greatest being issues involving supply chain security such as counterfeiting, theft, product recalls and shipping delays. The World Health Organization has estimated that 10% of the global supply of pharmaceuticals is counterfeit including an estimated 30% of the market in emerging nations. Furthermore, logistics security services provider Freight Watch International, a leader in logistics security, recently reported that the number of full-truckload pharmaceutical cargo thefts in the US jumped by 50% to 33 per year with an average loss of $261,819 .
To address these challenges, many countries have enacted some type of requirement for the traceability of pharmaceutical products throughout the supply chain. As a case in point, EU Directive 2011/62/EU requires that all pharmaceutical products distributed within the EU have a serialization number or unique code printed onto each package that allows products to be tracked throughout the supply chain and traced back to their origins. Likewise, in the US, the Drug Supply Chain and Security Act (DSCSA) requires that drug manufacturers, repackagers, wholesale distributors, and dispensers exchange transaction information that permits verification of drugs by their lot number. The Act imposes a 2017 deadline for drug manufacturers to upgrade their production lines to enable them to print unique serial numbers on their product packaging and requires the implementation of electronic coding capable of tracking medicines from the factory to the pharmacy shelf by 2023.
Key emerging market nations have also taken steps to address pharmaceutical serialization. Brazil has established rules for traceability of medicines that require all pharmaceutical manufacturers to provide serialization and tracking data combined with clearly readable text that includes a unique product identifier, Brazil's National Health Surveillance Agency (ANVISA) registration, expiry date, and batch number. Argentina, on the other hand, adopted standards developed by GS1, an international non-profit dedicated to supply chain security, that require barcodes containing unique serial numbers and a Global Trade Identification Number (GTIN) to be printed on the smallest saleable individual pack unit.
Precision coding and marking technology will play a key role in meeting these requirements by generating codes that can be easily read by ID readers and people throughout the supply chain. Coding and serialization solutions need to deliver the highest quality human and machine readable codes regardless of package type. Meeting the new regulations will require printing technology that is capable of delivering more data, more reliably in smaller spaces. Serialization codes need to be applied on different levels of packaging including primary packaging such as blisters and bottles, outer casings such as cartons, and tertiary packaging such as pallets. To address these challenges, pharmaceutical companies are investing in effective, innovative and reliable variable data coding, marking and printing technology that will enable them to comply with serialization requirements while increasing production efficiency and maximizing uptime.
Print and apply labeling (LPA) technology is one area that pharmaceutical suppliers are looking to for technological improvements. While LPA technology remained largely unchanged for nearly 20 years, innovations have appeared recently such as the Intelligent Motion™ technology in the Videojet 9550 LPA system that precisely controls the label path to maintain the proper tension without requiring tamp or air blast application. This advancement eliminates a process step, reducing the time and resources needed to perform the job. The machine is automatically controlled for increased precision and requires substantially fewer wear parts, minimizing the need for repair and replacement. The resulting reduction in service requirements increases throughput and reduces maintenance expenses.
The type of label application method also determines whether or not plant air is required. Direct apply or 'wipe' applicators do not require air which saves both the cost of installing the air line and the ongoing running costs. Eliminating plant air usage is also typically aligned with many manufacturing facilities' sustainability initiatives such as reducing energy usage and lowering carbon dioxide (CO2) emissions.
The ability to print variable information at high speeds is critical to pharmaceutical serialization. The 9550 LPA addresses this challenge with a streamlined design that delivers a maximum throughput of up to 150 packs per minute for typical 4" x 6" GS1 barcode labels. An easy-to-use and intuitive touchscreen interface reduces coding errors and increases overall efficiency. Furthermore, the 9550 LPA can easily be integrated into automated pharmaceutical production lines in order to print and apply case labels containing aggregated product information on any of the package contents.
Global traceability and serialization initiatives are critical to prevent supply chain failures such as counterfeiting, theft, recalls, and delays that can put patient safety at risk. Advances in labeling technology enable pharmaceutical manufacturers to meet regulatory requirements and strengthen their supply chains throughout the world. Pharmaceutical companies should partner with traceability technology providers that have the breadth of technical expertise, equipment and supplies to deliver customized solutions tailored to meet their needs. This type of partnership can provide improvements in patient safety, brand integrity, labeling speed and efficiency that deliver benefits to all stakeholders including patients, regulators and manufacturers.