Printing on Pet Food / Animal Feed
Growing demand for pet food and animal feed has put pressure on operations to increase line efficiency, boost throughput and meet demand. Similar to other consumer packaged goods categories, the pet food industry needs coding solutions that can accommodate the breadth of new packaging formats like shaped retort pouches and chub packs.
Videojet brings the broadest array of coding and printing technologies to pet food and animal feed packaging operations. With products that bring an uptime advantage and simple usability, Videojet helps ensure your team spends less time focused on the printers and more time on your operations.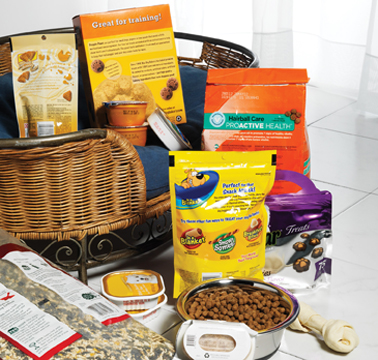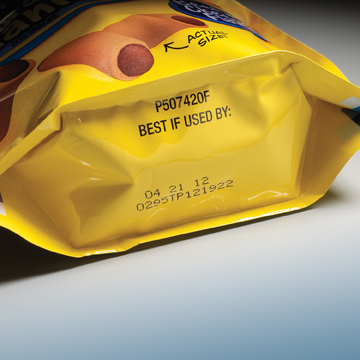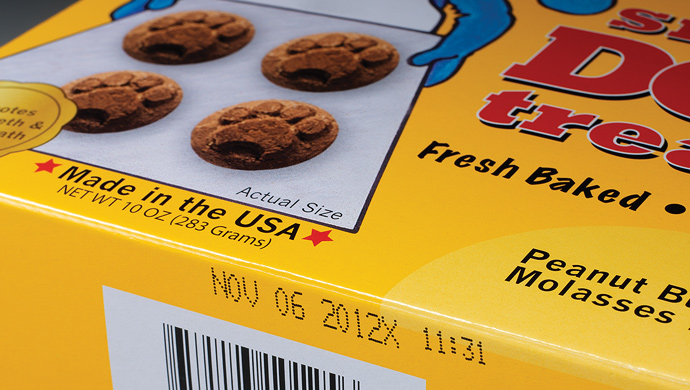 Engineered for Uptime Advantage, Videojet solutions are designed for high uptime operation to help maximize planned production time:
Designed for both focused and flexible production, Videojet printers address the breadth of packaging formats and needs:
Easily adapt printers to different pet food packaging substrates and coding positions
Simple integration of the printer into your line with printhead holders, brackets and other accessories
Wide selection of inks for almost any application including thermochromic inks for retort applications and high adhesion inks in case pet food containers have fat, oil or other residues on their surface
Metal Cans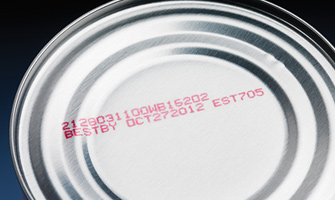 Rigid Plastic Bottles, Cups and Tubs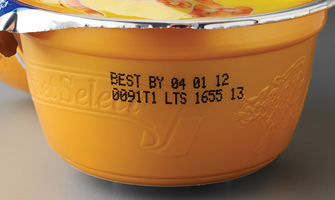 Paperboard Cartons, Trays, and Tubs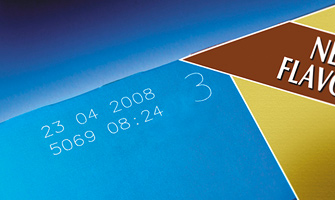 Flexible Plastic and Foil Bags and Pouches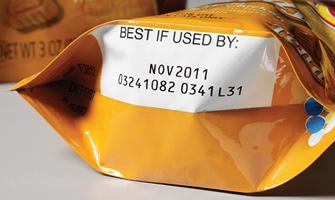 Corrugate Cases and
Shrink and Stretch Wrap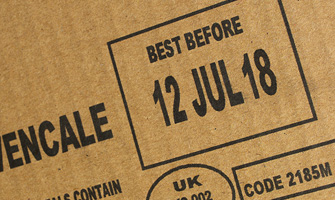 Contact Us
Additional Resources