Large character marking product guide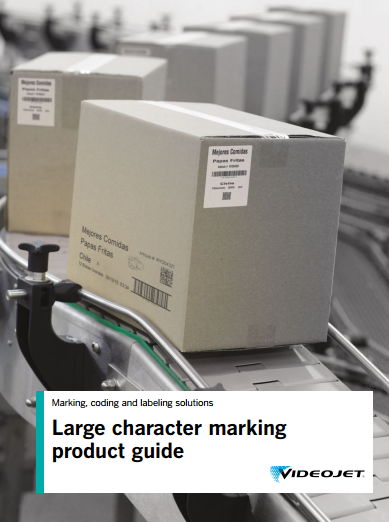 Highly legible, accurate codes on your cases and cartons are critical for effective inventory and supply chain management.
To address a variety of printing needs and applications, Videojet offers a range of high and low resolution large character marking systems designed to reliably print accurate, high quality, real-time alphanumeric codes, bar codes and graphics.
Download our large character marking product guide to find out more about eliminating the need for pre-printed boxes and labels, helping to reduce inventory, scrap and waste.
Back to Hub