Recent Press Release
Global market for confectionery industry to rise to $180.3 billion by 2017
Global market for confectionery industry to rise to $180.3 billion by 2017
1/9/2014 6:19:05 PM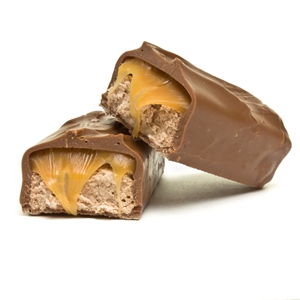 With firms in the candy making business constantly churning out new and exciting products to satisfy the sweet tooths of consumers, the market for confectionery goods continues to expand. Candy producers may find themselves having to increase their production capacity to keep up with demand, which could call for more purchases of thermal inkjet equipment to not only label information but help draw consumers to their products.
The global market for confectionery products will reach $180.3 billion by 2017, according to Fast Market Research. As consumers demand more sweets like chocolates, mints and other candies, the confectionery market is expected to continue its trend upward, resulting in an estimated compound annual growth rate of 2.6 percent between 2012 to 2017. This shows post-recession demand is continuing to be positive and slowly slightly compared to the period 2008 and 2012, which had a CAGR of 2.9 percent to reach $158.2 billion in 2012.
As the market value for the confectionery industry grows, competition among candy makers will likely heat up as they vie for the attention of retail customers such as those shopping in convenience stores.
Majority of convenience store candy purchases are impulse-buys
Purchases in convenience stores account for $5.3 billion of U.S. confectionery sales, according to a report by supply chain services firm McLane. Often it only takes a short time for consumers to make up their mind about what item to buy as the report shows 53 percent of candy purchases are made on impulse. As consumers browse the aisles, it might be a challenge for companies to attract consumer attention without the right packaging.
Consumer demand for chocolate currently makes up about 41 percent of all U.S. confectionery sales, convenience store news source CSP magazine reported. The report shows that packaging makes a difference in convenience store sales of chocolate.
"This growth can be attributed to two pack types: king-size and hand-to-mouth," according to the report by McLane. "Hand-to-mouth has seen tremendous growth over the last year, and it now represents 5 percent of the total chocolate segment."
The report also suggests that companies save room for items in categories that tend to sell well, such as gum.
"There are numerous opinions on gum declines, ranging from high retail pricing to an abundance of innovation or the idea that it's just not cool to chew gum anymore," the McLane report said. "Regardless, gum still accounts for more than 80 percent of total sales in the gum/mint section. Be cautious when downsizing gum [stock keeping units}, and save shelf space for new flavors and varieties."